ICC Cricket World Cup 2015: Prize Money
Updated - Dec 24, 2014 8:48 am
276 Views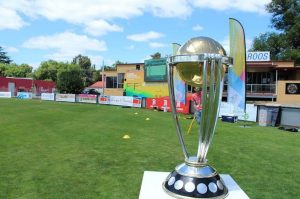 Follow us on Telegram
ICC Cricket World Cup 2015: Prize Money: The International Cricket Committee has decided to award a total prize of 10 million US Dollars to all the winners, combined on the ICC Cricket World Cup, that will be held in Australia and New Zealand in the month of February and March 2015. The prize money has approximately been increased by 25 percent over the amount that has been awarded during the ICC Cricket World Cup 2011, that was held jointly by India, Sri Lanka and Bangladesh and saw India reclaim the crown after 28 years.
It has been announced that if any team wins the World Cup, without losing a single match in the group stage they will receive a total prize of 4.02 million US Dollars, and if a team loses only one match in the build up to the World Cup Finals to be played in Melbourne on March 29, 2014, they will receive a total prize of 3.97 million US Dollars.
The first World Cup that was hosted in 1975 saw a total prize money of 8000 Pounds, 4000 to the winners, 2000 to the runners-up and 1000 each to the losing finalists being awarded by the ICC. The second World Cup saw an increase in the amount as this was the first time, prize was awarded for the winners of group stages also. The prize was increased 3 times and a combined prize of 24000 Pounds was awarded. From the year 2003, the ICC started awarding the prize money in US Dollars, rather than that of Great Britain Pounds.
Let us have a look at the total prize money that has been awarded so far in each edition of Cricket World Cup:
1975: 8000 Pounds
1979: 24000 Pounds
1983: 24000 Pounds
1987: 66000 Pounds
1992: 66000 Pounds
1996: 66000 Pounds
1999: 66000 Pounds
2003: 4.6 Million US Dollars
2007: 5 Million US Dollars
2011: 8 Million US Dollars
2015: 10 Million US Dollars
The breakdown of the cash prize that will be awarded in the 2015 Cricket World Cup are as follows:
Winners: 3.75 Million US Dollars
Runner-Up: 1.75 Million US Dollars
Losing semi-finalists: 0.6 Million US Dollars
Losing quarter-finalists: 0.3 Million US Dollars
Winners of group stage matches: 1.89 Million US Dollars
Eliminated Teams after group stages: 0.21 Million US Dollars
Follow us on Google News