ICC exemplifies MS Dhoni when a Japanese star asked for life advice
Dhoni is one of the best cricketers among the current bunch across the globe.
Updated - Feb 3, 2019 9:40 pm
46K Views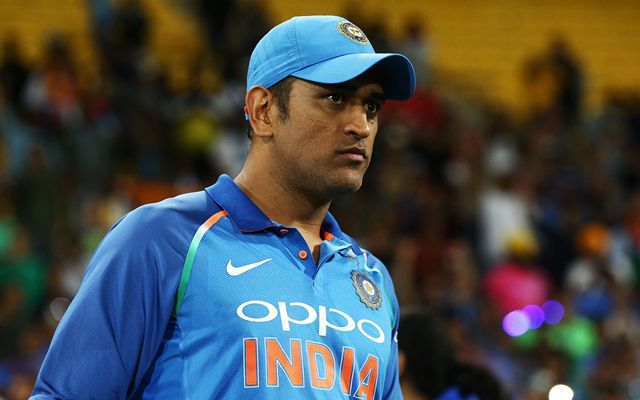 Follow us on Telegram
Former Indian skipper MS Dhoni is easily the fastest man with the gloves behind the stumps. He often effects stumpings out of nowhere just within a fraction of a second and without much fuss. A wicket-keeper usually lets the ball come into the gloves before they go for a stumping. However, with his unconventional style, MS Dhoni does the collection of the ball and simultaneously, moves towards the leather.
When someone tries to do this, the momentum of the hands goes against the ball. This makes the collection of the ball extremely difficult and might also lead to injuring the fingers at times. But, such is his skill that Dhoni has mastered it to perfection and often springs up with surprises. With 190 stump-outs in international cricket, MS Dhoni is miles ahead of others. The next best on the list is Kumar Sangakkara with 139 stumpings.
Don't cross the line when MS Dhoni is behind the stumps
It is often adviced not to cross the crease when the 37-year-old is behind the stumps. Even at this stage, his reflexes are just as quick and can affect a dismissal out of the blue. The International Cricket Council (ICC) gave the same advice to a Japanese star who asked for one.
Yoko Ono, a Japanese multimedia artist, singer, songwriter and peace activist tweeted to ICC asking for advice that will make our lives heal and shine. "Give us some advice that will make our lives heal and shine," wrote Yoko in her tweet.
Here is Yoko One's tweet
Give us some advice that will make our lives heal and shine.

— Yoko Ono (@yokoono) February 1, 2019
"Never leave your crease with MS Dhoni behind the stumps!" replied the ICC leaving everyone stumped out. The fans thoroughly enjoyed this reply from the apex cricket council and loved the sense of humour. If you are a cricketer, it is indeed one of the best advice that you can get.
Here is ICC's reply
Never leave your crease with MS Dhoni behind the stumps! https://t.co/RoUp4iMpX6

— ICC (@ICC) February 3, 2019
Follow us on Google News