If Virat Kohli has a high-profile girlfriend then it is not a problem: Ashish Nehra
Ashish Nehra's international career spanned over a period of 18 years.
Updated - Oct 31, 2017 1:21 pm
1.7K Views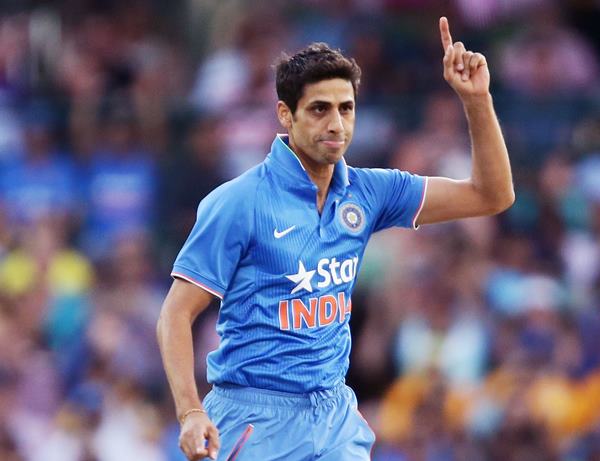 Follow us on Google News
38-year-old Ashish Nehra will retire from international cricket after the 1st T20I against New Zealand at the Feroz Shah Kotla in Delhi, on 1st November. In his international career, that spanned over 18 years, Nehra has made comebacks on many occasions and each of them has made him stronger than before. He was a key member of the Indian team that reached the finals of the 2003 World Cup, and played long enough to finally grab the coveted cup in the year 2011.
He is known for his candid talks, free flowing action and a simple approach towards life. He had a chat with Times of India, where he expressed his thoughts on his illustrious career, playing with Zaheer Khan and Ajit Agarkar and much more.
Nehra was seen going through fielding drills after which he bowled at the centre pitch in a Noida school ground. "This is all that I do. I've never sat down with video analysts," he said. "Cricket is a game which is dependent on what the bowler does. I know I need to hit the spot and the batsman will have to react accordingly." he said in his typical tone.
"I have the experience. I made my debut when Ajay Sharma and Raman Lamba were still around. Preparing for a match, I make sure I bowl on the centre pitch just to get the feel of it. I'll do the same before the match against New Zealand too. Log seekh ke khelte hain, hum khel ke seekhe hain. (People learn and then play but I learnt while playing)." Nehra said.
Impact over numbers
Nehra also stressed on the value of impact rather than mere numbers."We tend to get too obsessed with numbers. I would say we helped India compete in fast bowling. But one must not forget Kapil Dev and Javagal Srinath. If Chetan Sharma played in this era, he would have been the hottest property around."
The pacer played the major part of his cricket along with Zaheer Khan and Ajit Agarakar. "We were all by ourselves. They are coming for my final match. We learnt talking to each other. Had we got good coaches then, we could have developed further. I even think if I had trainers like the ones we have now, I could have avoided a lot of injuries." he said.
He also touched the sensitive topic of the presence of wives and girlfriends on tours. "I think the media has to play a role here. Cricketers are away from their families for much of the year. If Virat Kohli has a high profile girlfriend, then it's not his problem. The problem is with the people," he pointed out.
Follow us on Telegram