Impressed with the temperament of the Indian U19 players: Ramiz Raja
He emphasised on the need of Pakistan scouting their young talent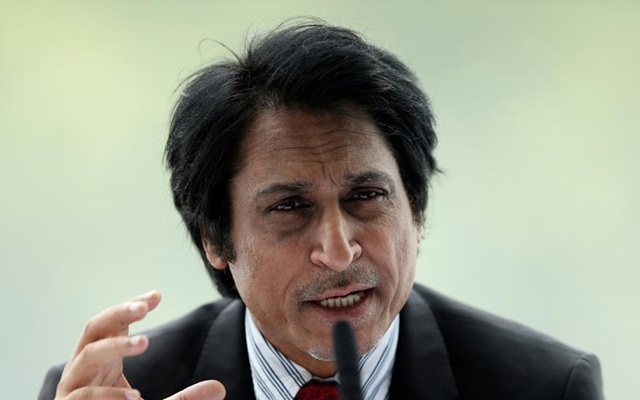 Follow us on Google News
India registered an astounding 203 run win over Pakistan in the semifinals of the u19 World Cup. There have been a lot of praises lamented towards the youngsters as well as coach Rahul Dravid ever since. India is due to face Australia in the final showdown in Mount Maunganui. Former Pakistani cricketer Ramiz Raja joined the chorus as he credited Dravid for the u19 team's success. He emphasized on the need of Pakistan scouting their young talent. The Pakistani team was all out for a total of just 69 runs while chasing a target of 273.
Rahul Dravid deserves a lot of credit for grooming them so effectively
Many youngsters such as Prithvi Shaw, Shubman Gill, and Kamlesh Nagarkoti have come up with brilliant performances in the ongoing u19 World Cup. Ramiz Raja admitted that he was impressed by Shubman's batting. He further credited Rahul Dravid for preparing the players so well ahead of the tournament.
"I am impressed with the temperament shown by some of the Indian players. They have a fine find in Shubman Gill and others. Rahul Dravid deserves a lot of credit for preparing and grooming them so effectively," he said. They learn such a lot from him not just about cricket but about everything else. How to conduct oneself, how to develop a game sense and so on," he said.
It wasn't pleasant to watch how the u19 Pakistan team batted or fielded
Ramiz Raja expressed disappointment over Pakistan's poor showing in the game. He suggested a total remodeling of the youth system. He further advised the Pakistan Cricket Board to pay more emphasis on youngsters. He added that coaches need to be given a longer run like Dravid got from the BCCI.
"The way our players fielded and batted it wasn't pleasant to watch. I think in Pakistan we need a total revamp of our youth cricket system. The Cricket Board needs to pay a lot more attention to youth cricket. We need to have given someone charge for a proper time period like India has done with Rahul Dravid," he said.
Follow us on Telegram