India v Australia 5th ODI 2017: Who Said What
"Bhuvi and Bumrah have been outstanding for us," Virat said.
Updated - Oct 2, 2017 3:16 am
290 Views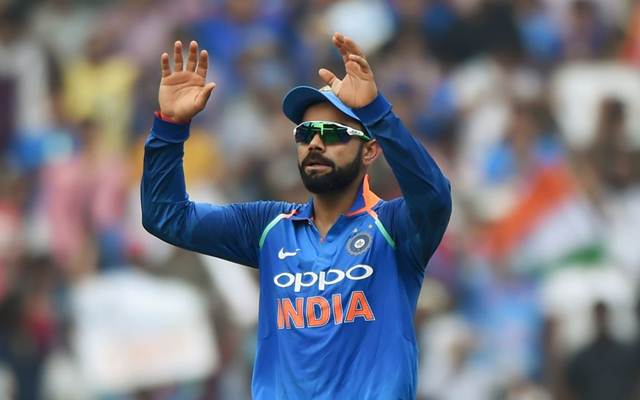 Team India marched their way to another commanding win in the fifth ODI and concluded the series 4-1. Apart from the one-off game at Bangalore they were dominant right through and didn't let the Aussies play with any freedom. While their bowlers always had the visitors on the leash, the Indian batsmen scored runs at will. Right from Rohit Sharma to MS Dhoni all of them made valuable contributions to the team whenever there was a need for it.
Aaron Finch did change the face of the Australian batting in the last three matches but that was just enough for them to win one match as the middle order never quite managed to click and they always ended up underperforming. Finch and David Warner were off to a swift start once again but the flow of runs was stem in the middle overs all along the Indians also chipped in with wickets.
Exceptional bowling by Bhuvneshwar Kumar and Jasprit Bumrah in the death ensured there was no late flourish in the scoring rate and Australia settled with 242/9 in 50 overs. Axar Patel was the pick of the bowlers with his 3 wickets while Bumrah ended with a couple; Bhuvi, Hardik Pandya and Kuldeep Yadav ended with one each.
When Rohit and Ajinkya Rahane walked out to chase there was little pressure of the scoring rate and they enjoyed batting on the slow yet true wicket in Nagpur. The duo stitched another hundred run partnership for the opening wicket and set up a ramp for the win. Rohit went on to score a magnificent century while also completing 6000 runs in his ODI career, Rahane tallied his fourth consecutive fifty but couldn't convert it.
To end it all Manish Pandey hit a couple of boundaries to take India over the line with 43 balls to spare while they did so with 7 wickets in hand.
The Indian skipper was mighty pleased with his team's effort and the overall performance they put up against a team like Australia right through in the series.
Virat Kohli said:
"I thought it was a really convincing series win. We've ticked all the boxes. We've been put under pressure, and we've come back four times to win four games. Lots of positives to come out of this series. I think it's become second nature to the players (for the players to stay motivated despite already winning the series). The management has played a role in that as well.

Bhuvi and Bumrah have been outstanding for us. When Umesh and Shami got their opportunity they were pretty good as well. And those two wrist spinners in the middle overs, and all the batsmen. Hardik Pandya the biggest example, earning the Man of the Series. Good headache [selection] – you might as well have a few to pick from and take the best 11 possible."
For scoring 222 runs and picking 6 wickets in the five matches there was no better candidate than Pandya to be given the series award.
"There's always scope of improvement in everything I do, I always believe I can improve day by day. Working hard on my fitness, to be fit for every game, because it's not easy to do both skills. The situation I batted this time was different from what I've been used to, so I've learned a lot, and a pleasure playing against Australia."
He scored 124 runs in a small chase and ensured it was a cake walk for Team India.
"It was just a bit of cramping. Obviously, it's been very hot here. I've always kept it very simple. Not to complicate things too much. Since I've started opening, I've always kept things simple. There are certain areas I still need to work on – I know my strengths and weaknesses and I try to work around that.

Initially it was tough. They came on to the stumps compared to the first few games, and the wicket wasn't playing too good either. Once I got my eye in, it was just about rotating and staying ahead of the run rate all the time. I would love to have such a record against all the teams. I've always loved playing against this Australian team – they are very competitive, they never give away anything easily."
It was a tough series for the Aussies and towards the end, the skipper hardly had answers to explain the reason for their defeat.
Trying his best to explain the game, Steven Smith said:
"Probably around a 300 wicket, I think. Finchy and Davey played really well, and maybe one of our top four needed to go on and make a big score. Disappointing performance, and there's a few things for us to look at. We just need to get the right balance of the way we want to play and put consistent performances on the board.

We've played some good cricket at times, but we've been outplayed and India thoroughly deserved to win. You've still got to try and keep a positive frame of mind. We did a few things well in this series – we just need to do them more consistently. We've got to let this go pretty quickly, and we have the T20s in six days, and hopefully we can go home with a trophy."