India vs Australia 2019, 1st ODI – Statistical Preview
All the key stats and numbers ahead of the first ODI between India and Australia.
Updated - Mar 1, 2019 10:02 pm
3.6K Views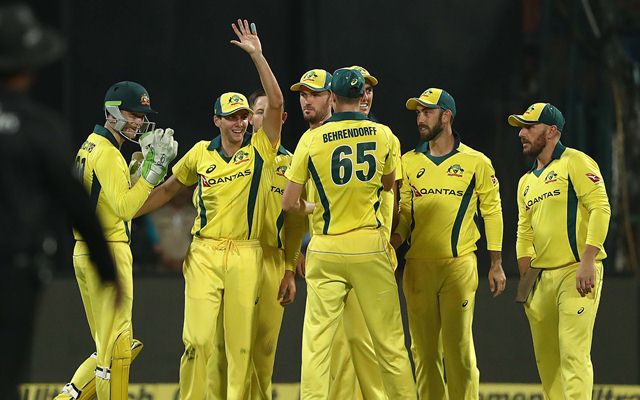 Australia clinched the 2-match T20I against India in India after failing to win any of the series across the three formats when the Indian team toured Down Under recently. Both the teams will now face off in the 5-match ODI series that kick starts in Hyderabad on Saturday. A series win could give Australia a push in the ODI rankings who are currently placed at No.6 and have been pretty poor in the last two years in this format. This series will be India's last International assignment ahead of the World Cup.
All the key stats and numbers ahead of the first ODI between India and Australia:
1 – Only once since the start of 2010, India has lost three straight International matches at home. South Africa defeated India in two T20Is and first of the 5-match ODI series in 2015.
---
2-0 – Australia won both ODI matches they played at the RGICS in Hyderabad. India lost to the Aussies while chasing in 2007 and 2009 despite centuries from Yuvraj Singh and Sachin Tendulkar in respective games. India won their previous two ODI matches at this venue after losing in the first three.
---
4 – Australia has won only four of their previous 25 ODI matches – two against India and other two at the Adelaide Oval. The Aussies lost in 19 of their last 25 ODIs while the other two ended in a washout.
---
11.59 – Aaron Finch's batting average in International cricket since his debut Test series against Pakistan in October 2018. In the previous 22 International innings, Finch has scored only 255 runs with only one fifty.
In the last seven innings, Finch has been dismissed for a single digit on six occasions. He scored only 45 runs at an average of 6.43 in those seven innings.
---
29.18 – Shikhar Dhawan has scored only 321 runs from 12 International innings in 2019. Dhawan scored two fifties and has an average of 29.18. He scored 370 runs in his previous 14 ODI innings at an average of 28.46 with only two fifties.
---
88.05 – Rohit Sharma's batting average in ODI format as an opener against Australia. In the 21 ODIs as an opener against the Aussies, Rohit scored 1528 runs with seven centuries and four fifties.
---
100 – The first ODI of the series in Hyderabad will be Aaron Finch's 100th game of his ODI career.
---
312 – Average first innings during the seven Vijay Hazare Trophy matches held in the last February at the RGICS in Hyderabad. The teams batting first posted 270+ in all seven matches including three 325+ scores.
---
469 – Virat Kohli aggregated 469 runs in seven innings at the RGICS in Hyderabad in International cricket. Kohli scored 30+ in all the seven innings including a double century against Bangladesh in 2017.