India vs New Zealand 2021: India predicted playing XI for 2nd Test
Who will make way for returning skipper Virat Kohli?
Updated - Dec 2, 2021 9:27 pm
1.9K Views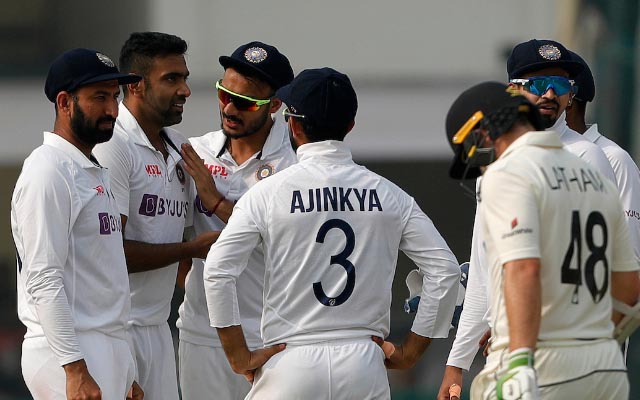 Follow us on Telegram
Irrespective of the slew of cricketers rested for the New Zealand Tests, the staggering depth of Indian cricket means the team management has their task cut out before the second and final encounter in Mumbai. It's a long-established fact: India and selection conundrums go hand-in-hand.
Virat Kohli, who took a rest from the previous game, comes back, which means at least one player from the Kanpur Test XI needs to make way. With unexpected rain in the build-up to the contest, the returning Indian skipper has clarified the call of who faces the axe upon his return would be made keeping in the conditions.
Ever since the first Test ended in a draw, the selection question has been hurled at nearly everyone who has even momentarily held the mic. Ajinkya Rahane, who led the team in Kohli's absence, remained tight-lipped, throwing the ball in management's hand, while the Indian head coach Rahul Dravid chose to dodge the query too. The bowling coach Paras Mhambrey followed suit.
A change, with Kohli's return, is inevitable. But what the change will be be remains anybody's guess, with a variety of team combinations brewing up. Meanwhile, here's our shot (in the dark):
Openers – Shubman Gill, KS Bharat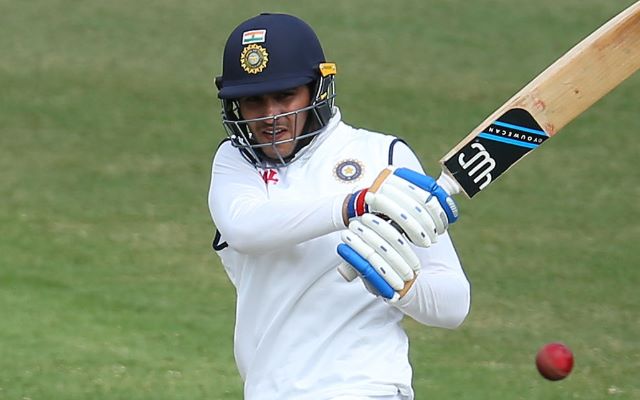 As harsh as it may sound, slotting in Kohli at the expense of Mayank Agarwal seems the best bet at the moment, not least because of the hesitancy India has shown in dropping either Ajinkya Rahane or Cheteshwar Pujara. Agarwal made a comeback in Kanpur straight after playing in Brisbane during the 2021-21 Border-Gavaskar Trophy.
He missed both home and away series against England, as well as the World Test Championship final that was sandwiched in between. The scores of 13 and 17 in Kanpur meant it was not a delightful return, but to maintain the senior middle-order troika of Pujara-Kohli-Rahane, Agarwal is the likeliest to make the sacrifice.
Shubman Gill, who scored a stroke-filled half-century in the previous encounter, has been limelight for his technical shortcomings, after falling in a nearly-identical manner across both innings to the same bowler (Kyle Jamieson). However, he will continue.
KS Bharat, meanwhile, who substituted Wriddhiman Saha and impressed instantly with his ability to adapt on a challenging track with inconsistent bounce, deserves his debut cap. He has more than reasonable experience of opening in first-class cricket. Although with Saha's stiff neck issue no more in the way, it remains to be seen whether Bharat will get the nod.
Middle-order – Cheteshwar Pujara, Virat Kohli, Ajinkya Rahane, Shreyas Iyer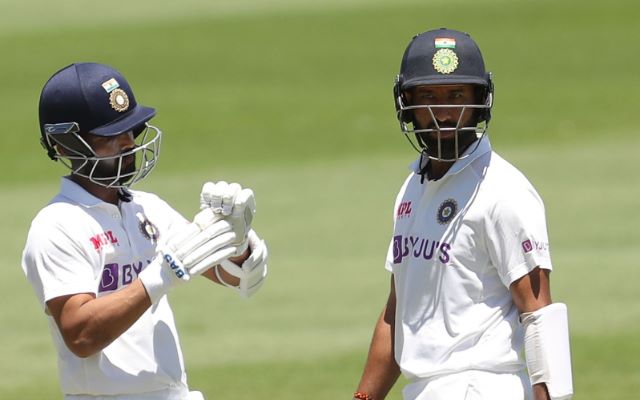 The famed middle-order of India has been desperately short of runs. Even as both Pujara and Rahane have constantly had the backing of the previous management (and now the new one too), their struggle has been real in every sense of the word.
Rahane has averaged below 25 in his last 16 Tests, with his last triple-digit score dating back to the Melbourne Test in 2020. He had scores of 35 and 4 in Kanpur were only an extension of his rut.
Kohli, it can be argued, has given a few Tests a miss in the last year or so, but by his own lofty standards, a century has eluded him for much longer than anyone would have ever thought: his last century (136) in the format was against Bangladesh in the 2019 Kolkata pink-ball Test. However, by his own admission, Kohli has "enjoyed" his time at the Wankhede, where India last played a Test five years ago, and when Kohli notched up a masterful 235 against England.
Pujara has himself not been amongst the runs the way he or the team would have liked. Despite an odd crucial knock here and there (example: the 77 at the SCG, the 91 at Headingley, or the 61 at the Oval), he has gone without a century since January 2019 (193 at SCG). However, given his ability to blunt any attack with panache, he has been persisted with, and that won't change in Mumbai.
About Shreyas Iyer, head coach Rahul Dravid admitted that he was not even in the scheme of things. Although, when Iyer got a chance, he grabbed it voraciously, becoming the 16th Indian to score a century (105) on Test debut. As if he knew that much would not be enough in a team brimming with competition, he backed it up by a defiant 65, to increase the happy headache of the Indian selectors.
All-rounders – Ravichandran Ashwin, Ravindra Jadeja, Axar Patel
Jadeja and Ashwin are the players who made the management's job easy – they write their names on the sheet themselves. The duo picked 41 wickets amongst each other during India's 3-0 home clean-sweep against New Zealand in 2016, and showed glimpses of that in Kanpur when they scalped 11 wickets between them.
Jadeja ran riot in the second innings, bagging four wickets with his unfailing discipline, while he already has a half-century to show in the series. Ashwin, who picked three wickets in either innings and surpassed Harbhajan Singh's Test wicket tally, did not miss out with the bat, scoring 38 and 32.
It would need a special talent to grab the spotlight with two all-rounders of such pedigree around, and special talent is precisely what Axar Patel is who has made picking Test five-wicket hauls look like the easiest job of the world. He picked his fifth in Kanpur, which was his fourth Test.
Bowlers – Mohammed Siraj, Umesh Yadav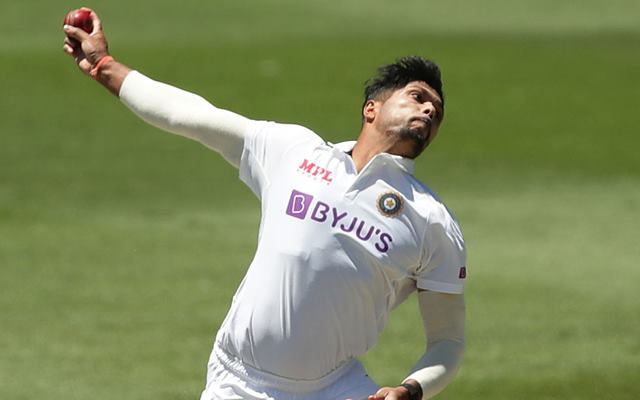 Even though sitting out someone with an experience of 105 Tests behind his back does not sound wise, Ishant Sharma might have to pave way for Mohammed Siraj. True, with 311 wickets – tied with Zaheer Khan at the second-most for an Indian pacer in Tests behind Kapil Dev's 434 – he does not need to establish his credentials anymore, but also true is the fact that 2021 (14 wickets at 32.71 in eight Tests) has not been the best year of his Test career.
He bowled 22 overs in Kanpur without any success. He might be continued only in case India decides to play three pacers, which can't be ruled out entirely given the overcast weather and a probable green-top in the offing. Meanwhile, Siraj, who picked 14 wickets in four Tests against England in the away series, has already delivered some famous spells in a short nine-Test career.
Umesh Yadav should partner Siraj in the pace column. He could only pick two wickets across both innings in Kanpur, but both of them were crucial breakthroughs: Yadav trapped Williamson lbw in the first innings, while he had the stodgy Will Somerville caught on the final day after India endured a wicketless first session. On a track tailormade for the spinner, he bent his back enough to make his case for the second Test. Yadav anyways enjoys bowling at home: he has 98 wickets at 24.89 in 29 home Tests as compared to 58 at 39.67 in 21 games away from home.
Follow us on Google News