Indian cricket fraternity welcomes back Abhinandan Varthaman
And as soon as he crossed the border to enter India, the entire nation welcomed him.
Updated - Mar 2, 2019 10:50 am
2.4K Views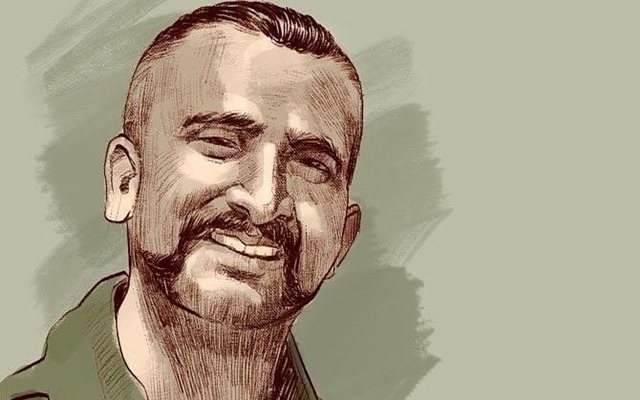 Follow us on Telegram
India, on Friday, celebrated the return of Wing Commander Abhinandan Varthaman from Pakistan. People came out in large numbers, waving the tri-colour near the Wagah Border as the whole nation waited desperately for his safe and swift return from across the border. He was captured by Pakistani authorities on February 27 after an air combat between the air forces of the two countries in the wake of the Pulwama attack.
Varthaman had fallen on the wrong side of the border during the operation, But before he ejected from his MiG-21, hit in the aerial dogfight over the skies of Jammu, he had shot down an F-16 fighter. Upon landing, he was thrashed, chased down by locals on hostile territory. Things could have gone worse before the Pakistani army officials intervened and took him away to custody, blindfolded.
Abhinandan's injuries were clear in videos that surfaced soon after his capture. But despite being in such a delicate situation, the Air Force officer never lost his composure and politely refused to share more information than he could. Abhinandan put up a stoic face amid all adversity and refused to divulge any information about the Indian forces, much to the delight of the nation. Later, a video showed Abhinandan was being treated well.
With India fearing for the worst after seeing their brave son in Pakistani custody, Honourable Pakistan Prime Minister Imran Khan gave the entire nation a sigh of relief that Abhinandan would be sent to India on Friday.  Unsurprisingly, everyone was excited to see the brave-heart setting his foot in India and the moment finally arrived around 9 pm on Friday.
Suited and booted with his head held high and flanked by Pakistani rangers, a diplomat and an IAF attache, Abhinandan slowly walked towards the gates of the Wagah border. And as soon as he crossed the border to enter India, the entire nation welcomed him. Politicians, Bollywood celebrities, cricketers and high-profile names from other sectors too took to social media to welcome Abhinandan.
Here are some tweets from the Indian cricketers who were quick to pay their tribute to Abhinandan Varthaman and welcome him.
We salute you and the bravery you have shown. You have inspired the entire nation. #WelcomeHomeAbhinanadan
🇮🇳Jai Hind🇮🇳 pic.twitter.com/YYptqcSqoV

— Dhawal Kulkarni (@dhawal_kulkarni) March 2, 2019
Welcome #AbhinandanMyHero

— Siddhesh lad (@siddhesshlad) March 2, 2019
The unrelenting devotion to the standards of duty and courage, absolute loyalty to the Nation, not letting the task go until it's been done. The Entire Nation will look upto you for all of these. Glad you're home safely sir. #WelcomeHomeAbhinandan pic.twitter.com/Pmf4rfaNw0

— Hemang Badani (@hemangkbadani) March 2, 2019
We bow down and we salute you sir 🙏 #realhero #welcomehomeabhinandan🇮🇳 pic.twitter.com/B0Lq6l90dI

— Mandeep Singh (@mandeeps12) March 1, 2019
Courage and heart! You are a true inspiration #WelcomeHomeAbhinandan 🇮🇳 https://t.co/CteodumDIl

— Krunal Pandya (@krunalpandya24) March 1, 2019
Our Hero is back Home (:
India is proud of you Sir!#JaiHind #BleedBlue #TeamIndia https://t.co/tre6a3Arnn

— Jemimah Rodrigues (@JemiRodrigues) March 1, 2019
It's only the brave who can gather strength from all distress. We salute you Wing Commander Abhinandan for your act of courage!#WelcomeHomeAbhinandan

— ajinkyarahane88 (@ajinkyarahane88) March 1, 2019
Welcome to our motherland #WingCommanderAbhinandan Another name for bravery https://t.co/PlMCWgqBsf

— Rohit Sharma (@ImRo45) March 1, 2019
Frame. This. Moment. Because this Picture has a separate fan base. Welcome Home Braveheart 🙏 #WelcomeHomeAbhinandan pic.twitter.com/aLyLMZbeHl

— Siddharth Kaul (@sidkaul22) March 1, 2019
We salute you sir! We are blessed to have you protect us. Jai Hind! 🇮🇳#welcomehomeabhinandan pic.twitter.com/C9VG5tnlk1

— K L Rahul (@klrahul11) March 1, 2019
#WelcomebackAbhinanadan Jai Hind 🇮🇳 pic.twitter.com/YuNGAy4IfJ

— Aakash Chopra (@cricketaakash) March 1, 2019
विंग कमांडर अभिनंदन का स्वदेश में हार्दिक अभिनंदन और उनकी वीरता को सलाम 🙏🏻🇮🇳 pic.twitter.com/gDrd60jrtc

— Umesh Yaadav (@y_umesh) March 1, 2019
Real Hero. I bow down to you. Jai Hind 🙏🙏🇮🇳🇮🇳 pic.twitter.com/kDgocwpclA

— Virat Kohli (@imVkohli) March 1, 2019
Our brave pilot #Abhinanadan after having ejected on d other side of d boarder n being in thr captivity is back home.We r proud of u n all our armed https://t.co/Ify1t0VAmt dis escalated situation between d2 countries,also would like 2 recognize d humanitarian gesture #JaiHind

— Irfan Pathan (@IrfanPathan) March 1, 2019
Follow us on Google News