Indian selectors ask Prithvi Shaw to shed a few kilos before thinking of national comeback
Prithvi Shaw was not picked for the ICC World Test Championship Final and five Tests in England.
Updated - May 8, 2021 12:27 pm
29K Views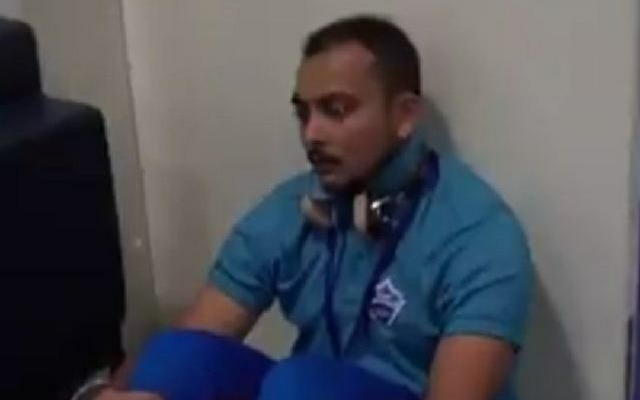 As Indian selectors announced the 20-member squad for the ICC World Test Championship 2021 final and five Tests against England, people couldn't help but wonder why Prithvi Shaw was not selected in the team. Despite getting dropped from the Indian Test squad earlier this year, Shaw made a startling comeback in the subsequent Vijay Hazare Trophy and Indian Premier League 2021. 
Now a fresh report has revealed that the 21-year-old has been given a wake-up call, stating that he is still slightly overweight. In the 20-member squad, the selectors named four openers, Rohit Sharma, Shubman Gill, Mayank Agarwal, and KL Rahul. They also named Bengal opening batsman Abhimanyu Easwaran as a backup apart from the initial 20 players. 
A BCCI source has revealed that the selectors want him to reduce some weight before he gets back to the Indian team. The source, who was quoted by the Times of India, also said that he has the example of Rishabh Pant to learn from. The Indian wicketkeeper, who was dropped from the Indian XI, staged a comeback with performances at the Test level after he reduced his weight significantly. 
If Pant can turn things around in a few months, Prithvi too can do it: BCCI source
"Prithvi is still very slow across the turf for a 21-year-old. He needs to shed a few more kilos. He also had concentration issues while fielding in Australia. Shaw has been working hard since he returned from Australia. He has the example of Rishabh Pant right in front of him. If Pant can turn things around in a few months, Prithvi too can do it," the BCCI source said.
The source further said that the batsman has to continue performing like this in order to get selected. "He has to sustain this form for a few more tournaments. He has often been picked on the basis of one good series and then he has struggled in international cricket, He is too good a player to be ignored for long," the source added.
After making his debut for India, Shaw faded away a little bit with injuries, ban, and loss of form. He hit rock bottom when he was dropped from Delhi Capitals XI in IPL 2020 and from the Indian Test XI and later squad. He staged a comeback by scoring more than 800 runs in the Vijay Hazare Trophy 2021 and then lit up the IPL 2021, scoring 308 runs in eight matches. Despite this, he was not picked. But this report certainly should ignite hope for the youngster that he is on the radar and could very soon be back in an Indian shirt.
How IPL 2021 got suspended? Watch out: