IPL 2018: Match 11, Royal Challengers Bangalore vs Rajasthan Royals – Statistical Preview
Key stats and numbers to be looked out ahead of the battle between the Royals.
Updated - Apr 14, 2018 5:01 pm
1.8K Views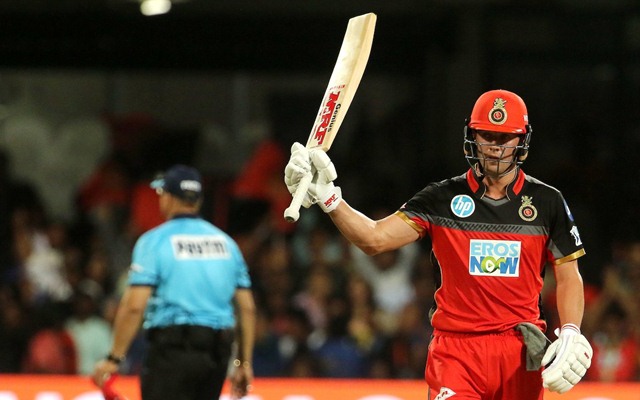 Royal Challengers Bangalore and Rajasthan Royals opened their accounts with wins in their 2nd game of the season after receiving a thumping by the home sides in their first match. RCB came on top of KXIP with help of Umesh Yadav and AB de Villiers' key contributions. Rajasthan Royals turned out to be lucky to end the chasing teams' winning streak in a rain-affected game. The RR team could be boosted by Jofra Archer ahead of this crucial game.
Key stats and numbers to be looked out ahead of the battle between the Royals:
3-2 – Rajasthan Royals won three games and lost two games against RCB in Bangalore. Both the teams faced six times at the venue with another game getting washed out after first innings. Another fixture got abandoned even without a toss. RCB lead the overall head to head record against RR by 8-7.
---
19.84 – Virat Kohli's batting average against Rajasthan Royals in the IPL is the lowest for him against any opposition. Kohli scored 258 runs against RR in the 15 IPL innings with only one fifty. He averages 8.2 against RR in Bangalore as he scored 41 runs in five innings with the highest score of 22.
---
57.4 – Ajinkya Rahane's batting average in the T20 games at Chinnaswamy Stadium. He scored 287 runs at this venue in six innings and scored his only century in the format against RCB.
---
86 – Runs Brendon McCullum scored in his last seven IPL innings in Bangalore. After scoring an unbeaten 158 in the first ever IPL game, McCullum averaged only 12.28 at this venue with a highest score 45.
---
485 – AB de Villiers' 485 runs against Rajasthan Royals in the IPL are the most runs for any player. He scored those runs at an average of 48.5 and scored six fifties against them.
---
976 – Runs D'Arcy Short scored in his Twenty20 career so far. He needs 24 more runs to complete 1000 T20 runs. He is also two boundary fours away from completing 100 fours in this format.
---
12967 – Jos Buttler needs 33 more runs to complete 13000 runs in his professional career. Rahul Tripathi also needs 15 runs to complete 3000 runs across all formats.
---
25980 – Runs Virat Kohli scored in his professional career so far. He needs 20 more runs to complete 26000 runs across all formats. AB de Villiers and Quinton de Kock completed 28000 and 13000 runs respectively in their professional careers.