IPL 2018: Shane Warne backs Ajinkya Rahane to excel as RR skipper
Warne conceded that the camp has quality match-winners this season.
Updated - Apr 6, 2018 4:00 pm
1K Views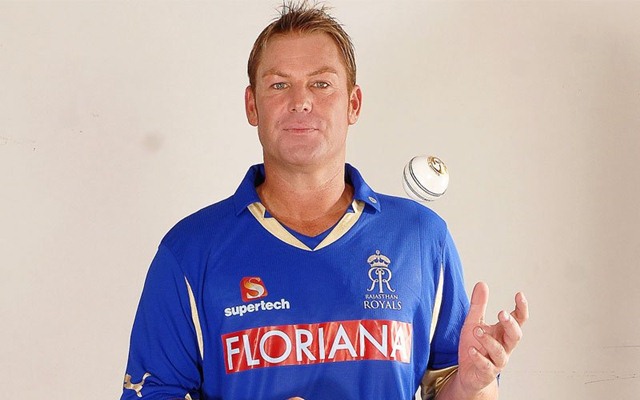 Follow us on Google News
The Rajasthan Royals have been heavily dented prior to the commencement of the Indian Premier League 2018. They had retained just one player prior to the auctions and that player is set to miss all the action this season. Despite the big loss, the team mentor Shane Warne is optimistic about the chances of the Royals in the tournament.
As per the recent reports in Times Now, Shane Warne has backed the newly appointed skipper Ajinkya Rahane. Warne believes that Rahane will do a brilliant job in the role and has full trust in him. Furthermore, he thanked the franchise for having him back on the roster this year. Warne conceded that the camp has quality match-winners this season.
"I am happy to be back with the Rajasthan Royals and I am grateful for the great opportunity given to me. It's like coming back to home. The best squad is put together and we have the best captain in Ajinkya Rahane whom I fully trust," Shane Warne was quoted as saying by PTI.
"We have few match winners with bat and the ball as well. We have great talent at our disposal and it was wonderful job done at the auction," he added further.
On the ball tampering scandal
The loss of Steve Smith will certainly be felt. However, Shane Warne has urged the other cricketing nations to take a lesson out of the entire sandpaper gate. Commenting on the scandal, Warne noted that it is disappointing to see such things happening in Australian cricket.
Also, he noted that others have used this opportunity to take uncalled digs at the Australian cricket. Adding more to the same note, Warne believes all of this would go to waste if other nations do not learn from these mistakes. The cricketers have already learnt their lesson in a pretty stern way.
"It is very disappointing but I feel that this given an opportunity to others to slam boot into Australians without any reason. I am not defending what Smith has done and I am also embarrassed as any other Australians with the happenings," Warne quoted.
"Anyone who has been beaten by Australia, who don't like the way the Australians play the game or they don't like any individual in any country have taken the opportunity to take boots into the Australians. I think it is great opportunity for every single country look into its own backyards and think the way they want to play cricket and for what we stand for including the Australians. Otherwise this opportunity would go," he conceded further.
For the latest cricket news, follow CricTracker.
Follow us on Telegram