IPL 2018: Workload concerns for Kagiso Rabada
Definitely a matter of concern for the Delhi Daredevils
Updated - Apr 4, 2018 5:11 pm
7.8K Views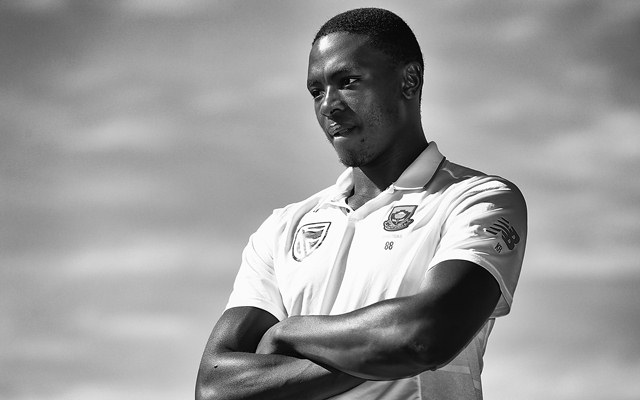 Kagiso Rabada has had a long season with the South African summer. He played all the 10 Test matches as well as eight of their nine ODIs. However, he will not have enough time for recovery as he has to play the IPL. Rabada was bought by the Delhi Daredevils in the IPL auction. He will soon have to fly to India to take part in the league.
Rabada's international season only finished on Tuesday morning. He bowled just three overs on the final day of the fourth Test against Australia because of fatigue and a stiff lower back. Afterwards, he admitted to feeling relieved that Vernon Philander ran through the Australian line-up so that he did not have to bowl. Furthermore, he accepted that he needs to come up with a better plan for his workload if he wants to have a long career, as the effects of a marathon international season begin to catch up with him.
Too much workload for Kagiso Rabada
Rabada has bowled 2,326 deliveries across formats this season. He took all the burden of the Proteas attack upon himself and bowled his heart out. The next highest deliveries bowled by a South African bowler is by Morne Morkel (1,597 deliveries).  Among fast bowlers, only Pat Cummins boasts a marginally bigger workload after bowling 2,399 in the period.
Rabada will only get to rest from late May to late June. South Africa has their next assignment in July when they'll tour Sri Lanka. He himself accepted that he has to manage his workload better. "To be honest, right now I don't have answers," the pacer said. "Something I have to think about and plan moving forward is how to have some time off. It is very important because you ultimately want to play for 10 to 15 years and you've got to have some sort of plan. You can't just drift through it."
Despite the workload, Rabada has had phenomenal success this summer. South Africa bowled their Test opposition out at every opportunity, taking 200 wickets in total. Rabada claimed 56 of them at an average of 16.98 to rise to the top of the ICC's Test rankings. He was also the 'Man of the series' in the series against the Aussies.
The looming threat
He also has a huge threat looming with his discipline. With four code of conduct breaches since the beginning of 2017, he has already sat out one Test due to suspension and nearly missed the second half of the series against Australia after making shoulder contact with Steve Smith during the second Test.
Fortunately, the ban was lifted after a judicial commissioner downgraded his punishment for the exchange from three demerit points to one. Rabada said that it was just the heat of the moment and that he doesn't often celebrate that way.
"I don't think I always celebrate like how I did against Steve Smith. At times I just give it a casual celebration. Sometimes you are just fired up. I've made an effort not to get banned," Rabada said after the Australia series. "You really need to think about what you do. In the moment if a passionate celebration is to come up, you need to really think about what you are going to do," the pacer concluded.
Here is how the DD squad looks like: