IPL 2020: 5 players who can get Royal Challengers Bangalore and Chennai Super Kings into a bidding war
Chennai Super Kings and Royal Challengers Bangalore are two such teams, which are led by former Indian captain and the current Indian captain.
Get every cricket updates! Follow us on
​
The Indian Premier League auctions is just around the corner. All the teams would have prepared their wishlists for the tournament. Many players might come under the preference of many teams, and we might see a bidding war between them to get that player.
Chennai Super Kings and Royal Challengers Bangalore are two such teams, which are led by former Indian captain and the current Indian captain. That's why a bidding war between these two franchises would be the one to watch out for. While CSK has released only 5 players, RCB has retained only the core squad and released as many as 12 players. CSK has a remaining purse of Rs 14.6 crores, while RCB has Rs 27.2 crores.
On this note, let us take a look at 5 such players who can drag these two teams into a bidding war:
Jaydev Unadkat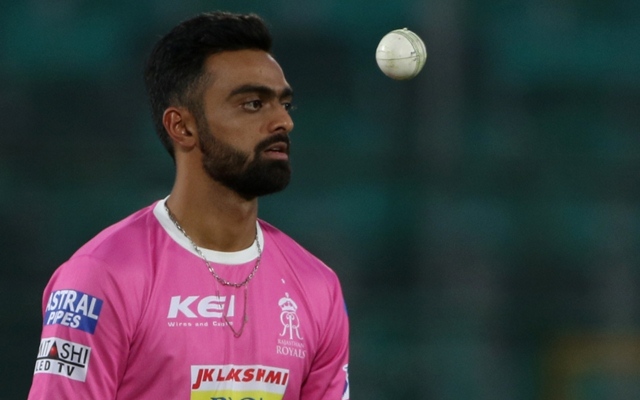 Jaydev Unadkat has been a hot pick for the past to seasons. However, the price tag pressure didn't help the bowler to perform himself at the fullest capacity. He is again back to the auction pool this season, and many teams would like to get him since his talent isn't hidden from anyone. Also, the current form completely justifies him being a 'Player to Watch Out for.'
RCB will like to get him in the squad, due to many reasons. Firstly, his variations can be very useful in the death overs. The team had heavily conceded runs in the death last season, which resulted in them losing many games from a winning position. Moreover, his experience will also guide young bowlers like Navdeep Saini and Mohammed Siraj.
CSK, after releasing Mohit Sharma, will be looking for another experienced Indian bowler. The left-arm pacer will add another dimension to their bowling lineup. Also, he can be a handy customer in both powerplay and death overs, therefore providing support to Dwayne Bravo and Deepak Chahar.
Jimmy Neesham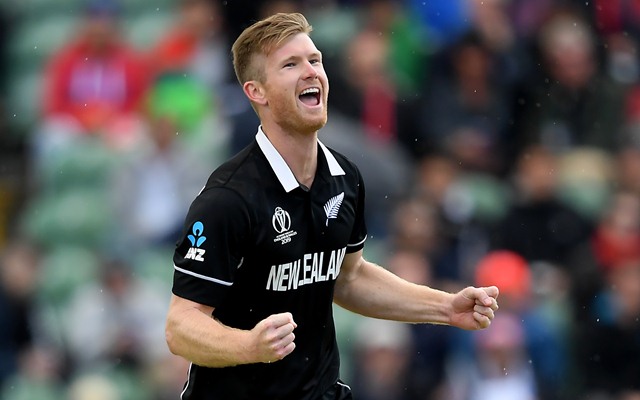 Jimmy Neesham will be the Player to Watch Out For in the upcoming auctions. Nobody should be surprised if many teams go after him, for his current form is just astonishing. He is one of the best all-rounders in limited-overs cricket, and no surprise, both CSK and RCB would like to get him at any cost.
RCB is clearly lacking in many departments since they have released most of the players from their squad. A player like Neesham will give them a much-needed finisher in the lower order, something which they lacked in the previous season. Also, he can help the team in solving their bowling woes, and give four economical overs in any condition.
CSK played most of the last season with 3 foreigners since they lacked a consistent fourth foreign option. A player like Neesham will not only help the team sort out that issue but also help to release some pressure from MS Dhoni, who was alone handling the whole middle order last season.
Glenn Maxwell
Glenn Maxwell, fresh after a break due to a mental health issue, would be looking to continue from the same place where h had left. Before taking a break, he was in excellent form and had scored a match-winning 62 against Sri Lanka. This completely justifies his base price of Rs 2 crores. A seasoned campaigner now, Maxwell might fetch huge bid in the auction.
CSK will also like to render his services for the upcoming season. If they fail to buy Neesham, Maxwell can play the same role in the squad. We saw how he was destroying bowling attacks during the World Cup, that too in the death overs. The Yellow army failed to get enough runs during the middle overs last season, and Maxwell can fill the void. Also, Chepauk has a spinner-friendly wicket, and he can give some overs as well.
RCB will also look to get him since they are having only two foreign players in their squad at the moment. The team had struggled in both bowling and batting last season. Maxwell can provide the much-needed support to Virat and ABD in the batting lineup. Also, he provides a proper finger-spin option, which the team lacked last season.
Chris Jordan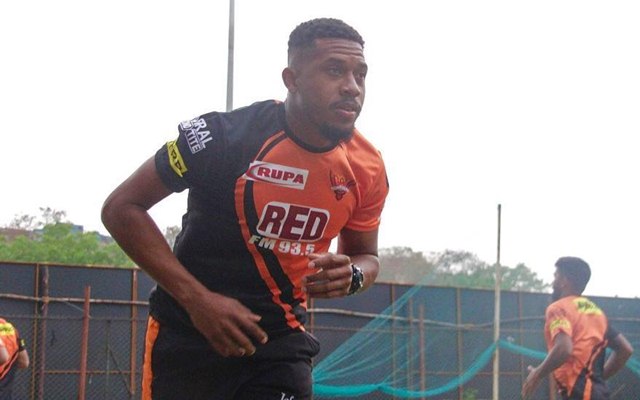 Chris Jordan has been in a deadly form of late. The pacer from England was a hit in the T10 league, scalping six wickets from five games. Moreover, in a tournament where batsmen hit the bowlers all around the park, his economy was 7.4, which speaks volumes about his impact in the tourney.
Therefore, he might be on the eyes of many franchises in the auction. RCB might be one of the teams to go after him. He has played for the team in the past, unfortunately not without much to show. But the story might be completely different this time around. His variations might be very useful in containing runs on the flat Chinnaswamy track.
CSK would be looking for a backup bowling option. After releasing David Willey, they have no option, if Lungi Ngidi or Dwayne Bravo get injured. In that scenario, Jordan can be a very useful option for them. Also, he will definitely like Chepauk track where his variations can become deadly.
Ganeshan Periyasamy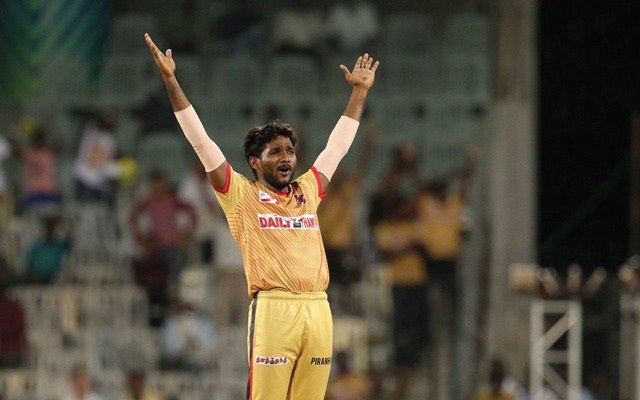 Ganeshan Periyaswamy was the find of the Tamil Nadu Premier League, where he scalped 21 wickets in 9 games this year. This turned out to be the highest wickets for any bowler in any season of the league. With a slinging action just like Lasith Malinga, he could be a hot pick in the auctions.
CSK would definitely like to unleash him this season. Being a local lad, he along with Deepak Chahar can form a deadly pair. Devasted by the injuries, the team completely lacked sharpness in the bowling lineup. Therefore, Periyaswamy will be a very good pick for the team.
Similarly, RCB was also found wanting in the bowling department last season. From their current squad, Navdeep Saini looks the only bowler who can do well in any conditions. His average of 10 and economy near 6, he can stop the team from leaking runs, and help them in winning their maiden title.