IPL 2021: A game of reputations and auction price tags
IPL this time seems to be a place where reputations and auction price tags of players play a key role in determining their selection into the team.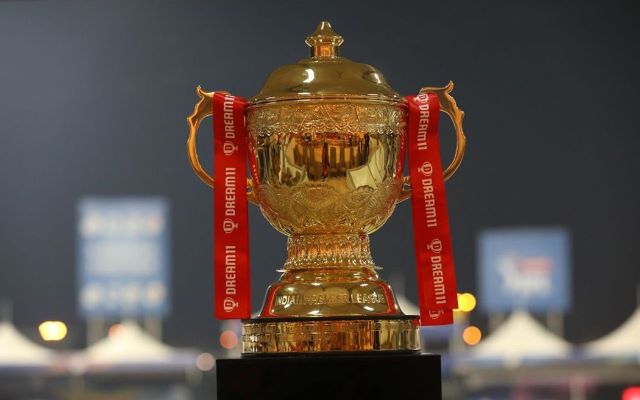 Follow us on Google News
The many-worlds interpretation (MWI) is an interesting, but a highly debated concept in quantum mechanics. MWI proponents essentially assert that while one outcome of an event happens in the universe we all see and feel, the others, too, take place, albeit in parallel universes (e.g. when a coin is tossed and head is the outcome, in another universe the other possibility of obtaining a tail is also realized).
Absurd, counterintuitive, puzzling, refreshing, be that as it may, in the context of the Indian Premier League's (IPL) 2021 edition, it certainly offers curious insights. Going by it, in some parallel universe, Venkatesh Iyer makes his debut in the first game; Nicholas Pooran is dropped after failing in, let's say, two games; Jagadeesha Suchith gets a run of games after almost clinching a win for his team against the Delhi Capitals. Just some possibilities in a large sample set of events.
In this practical universe in which we live, however, the outcome is that Iyer has to wait till the United Arab Emirates (UAE) leg to make his debut; Pooran manages to retain his place for all but one game; and Suchith gets just one more game and is shunted to the bench for the remainder of the tournament.
IPL this time seems to be a place where reputations and auction pricetags of players play a key role in determining their selection into the team. Take, for example, the case of Steve Smith, who has looked painfully labored almost every time he has walked out to bat. On the other extreme, playing for the same team, is Lukman Meriwala. Meriwala was given his debut against Punjab Kings, and did decently well on the night, putting up a good comeback after being hit for 20 runs in his first over. While Smith has been given chance upon chance to rediscover his touch, Meriwala is yet to feature again.
This is not intended by any means to be a comparison of talent or ability – the Australian batsman is one of the best in the world at what he does and hardly anyone would argue otherwise. It is a question, however, of form. Meriwala got picked in the auction, for the first time, due to his excellent showing in the 2020 Syed Mushtaq Ali Trophy (SMAT) where he was the highest wicket-taking pace bowler, ahead of Chetan Sakariya, who was picked by the Rajasthan Royals owing to his strong performances in the same tournament.
Meriwala was not the only one making a debut that night at Wankhede, Jalaj Saxena did too, albeit he had to wait much longer, for a span of 9 years since the time he was first picked in the IPL. Statistics indicate that Saxena was on par with Rahul Chahar and Ravi Bishnoi as the best wicket-taking spinner in the SMAT. While Chahar emerged as a matchwinner from the word go due to the backing of the team management, Bishnoi, too, showed his prowess when he was handed opportunities off late.
Saxena, though, was given one match on a flat, batting-friendly pitch and despite emerging with reasonable numbers on a night when others from his team fared much worse, he was dropped for the next game on a spin-friendly Chennai track and hasn't featured ever since. Factoring in the expected nerves and given the weight of his form, there should have been another chance when favorable conditions arrived. There came none.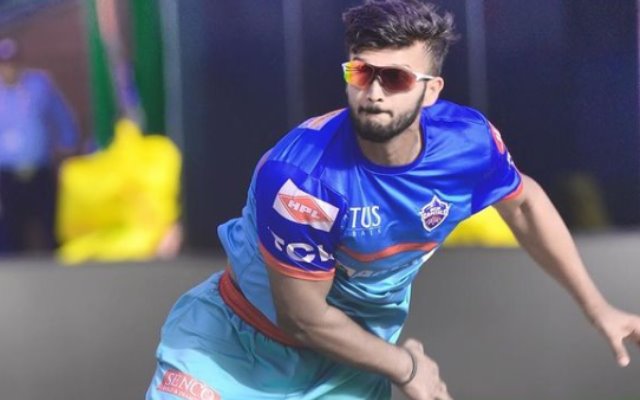 It can, of course, be argued that form in an Indian domestic tournament cannot be utilized to make inferences when there are opponents of a higher quality that one must face in the IPL. More so, the team management is privy to first-hand information from training sessions, which, the outsiders casting their opinions by the drop of the hat, often do not have access to. However, even here, the odds seem to be stacked against these cricketers.
For example, Sheldon Jackson seemed to be the standout player in the practice games for KKR before they kickstarted their campaign in the UAE, yet, even when the established batsman were struggling time and again to get going in what has been a rather up-and-down campaign for the team, he never once got an opportunity to show what he could do.
At a time when India can field three teams worthy of truly competing on the international scene due to the talent available in the domestic ranks, it seems a stretch that these in-form players would fare grossly wrong if they are sufficiently backed. It is indeed unfair that they get at most one chance, if at all, and are then discarded, when the franchises are seemingly none the better by going ahead with their current approach of opting for the known names.
With a change in approach, we might just have a Venkatesh Iyer or Harshal Patel on our hands much earlier, rather than waiting so long to see them bloom to their potential.
Follow us on Telegram