IPL 2021: What is the Fair Play Award all about?
The on-field umpires, along with the third umpire, decide the Fair Play award.
Updated - Apr 14, 2021 8:50 am
1.2K Views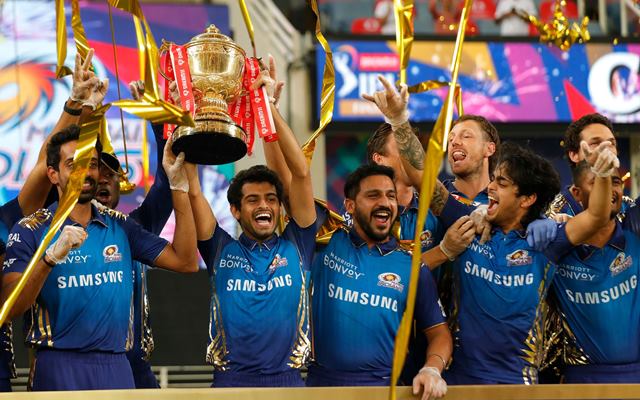 The Indian Premier League (IPL), over the years, has entertained fans and netizens all throughout. The cash-rich T20 tournament has also undergone a number of changes ever since its inception way back in 2008. In its 14th edition, the IPL has only increased in fandom. The focus mostly stays on the points table, which shows the performances of the teams in a single season.
However, it's the Fair Play award that holds importance as well. Though it's not the table one looks forward to the most, it defines the spirit with which the game is played. The Fair Play award is to make sure that the teams show the best behaviour and sportsmanship while also being competitive. The award motivates the teams to play the game fairly and garner points thereafter.
More about the prestigious IPL award
The award is given to the team that finishes at the top of the Fair Play points table at the end of the tournament. The on-field umpires, along with the third umpire, decide the Fair Play award. After the end of a match, the trio gives the teams points on the basis of conduct in the game. A total of 10 points are up for grabs at the start of every match in the popular T20 extravaganza.
Four of the 10 points are given on how teams adhered to the "spirit of the game". Showing respect towards the rules and law of cricket can help a side garner an additional two points. Two points are based on how the players respected the umpires and their decisions. The other two points depend on the teams' respect for the opposition and its players.
Going by the Fair Play rules, if a team gets two points, it's considered "good". Getting one or zero points shows that the side is in the "bad" or "average" category.  As the tournament gets along, a Fair Play points leaderboard is made. Teams are not ranked on the number of points, but on average points.
Chennai Super Kings (CSK), Mumbai Indians (MI), Sunrisers Hyderabad (SRH), and Rajasthan Royals (RR) are the only teams that have won the IPL and Fair Play Award at least once.
🏏

IPL Fair Play Award ✨

Chennai Super Kings, Mumbai Indians, Rajasthan Royals and Sunrisers Hyderabad are the only teams that have won the IPL title as well as the Fair Play Award at least once.

(1/6)

— The Cricket Wire (@TheCricketWire) April 9, 2021