IPL 2022: 3 Teams that are likely to have a new captain in 2023 season
A couple of franchises might consider appointing a new skipper for the next season.
Get every cricket updates! Follow us on :
With the 15th edition of IPL concluding on Sunday (May 29), we can now take time to reflect upon what has been another season of high-quality T20 Cricket. IPL 2022 promised to be an exciting affair, given that the Mega Auction was conducted before the season. And, with the addition of two new franchises, there was a lot of swapping and changing around, in terms of team composition.
A few franchises had new captains this season. For instance, Shreyas Iyer was appointed as the skipper of Kolkata Knight Riders, after being one of the highest-paid players at the auction. Be it any team sport, the person who shoulders leadership responsibilities forms the backbone of the team, and it is particularly true in a sport such as Cricket.
From season to season, we have witnessed new captains being appointed by the franchises. Either the added burden affects the player's performance or maybe he is just not effective enough as a skipper. There are quite a few reasons for the same, hence, in this article, we look at 3 teams who might have a new captain next season.
3 Teams who might have new captains in IPL 2023
1) Punjab Kings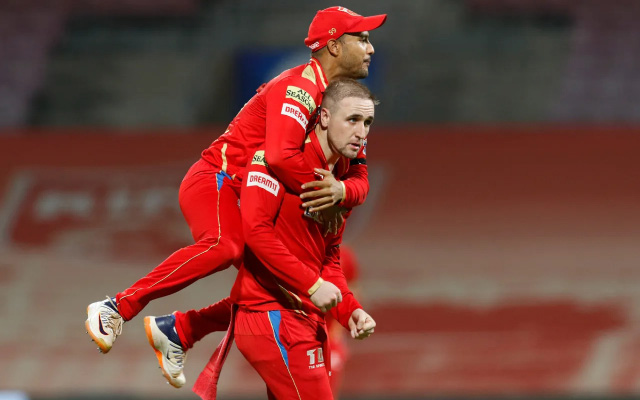 Mayank Agarwal was handed the full-time captaincy of Punjab Kings, before the IPL 2022 season. In all fairness, the Indian batter was impressive in his new role and made some good tactical calls out there in the middle. But the Kings failed to qualify for the playoffs for the eighth season in the running, as they finished sixth on the points tally, with seven wins and losses each to their name.
Agarwal failed to have a stellar season with the bat, as he managed to score just 196 runs in 13 outings at an average of 16.33. This is a steep decline from his 2021 season, where he amassed 441 runs at an average of just over 40. The Indian batter demoted himself to the lower middle order, given the wide array of options available at the top of the order.
Maybe, the pressure of captaincy was getting to Mayank Agarwal, which was the reason for his underwhelming season. Punjab Kings might give a thought to replacing the Indian with a new skipper, just so that their talisman can bat without any added pressure. The left-handed batter, Shikhar Dhawan is certainly an option, or Punjab Kings could go after an experienced international star in the next auction.