IPL 2022: RPSG group and CVC Capitals win bids for Lucknow and Ahmedabad teams
RPSG gave the highest bid for Lucknow, which was INR 7090 crores.
Updated - Oct 25, 2021 7:58 pm
26K Views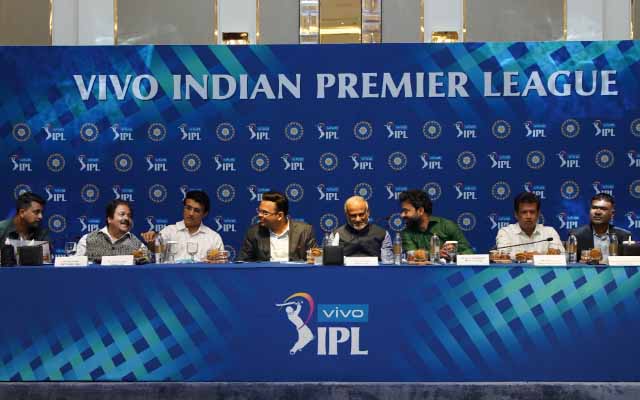 Follow us on Telegram
The announcement of the two new Indian Premier League teams is here. It has been made official by the league as well as the Board of Control for Cricket in India (BCCI) that the cities of Ahmedabad and Lucknow will now have their own IPL teams. After an intense bidding war and a lot of speculation, fans of both cities can be relieved that they finally have an IPL team. 
The entire day went with experts revealing something every now and then. But, it has been confirmed that the RPSG group bought the Lucknow team while CVC Capital, who is a foreign investor, has bought the Ahmedabad team. The two new teams have two world-class international stadiums in place as well and we will soon see them play at these grounds. 
Ahmedabad has the new Motera stadium which is the largest cricket ground in the world with a capacity of 1,32,000 while Lucknow has the Ekana International Cricket Stadium, which can hold up to 50,000 people. The RPSG Group won the bid of Lucknow city with the highest bid in the auction with INR 7090 crores. 
Adani Group loses out on their bid for the Ahmedabad franchise
On the other hand, CVC Capital got Ahmedabad as their home base with a bid of INR 5166 crores. There were a few more bidders who showed interest in Ahmedabad city, given the cricket culture in Gujarat as well as the fact that they have the biggest stadium. However, CVC Capital's winning bid was just slightly more than what Adani Group put in. 
There were the frontrunners to get the team of the city, but at this point, it is not clear how far their bid fell short of. Apart from the Adani group, there was interest shown by seven (ten in total) parties. The Glazers family, who own Manchester United and Tampa Bay Buccaneers, had also bought the tender to get a team but finally fell short. 
Bollywood stars Ranveer Singh and Deepika Padukone also put in bids. As far as the cities are concerned, there was interest shown in Cuttack, Dharamsala, Guwahati, and Indore as well, but none of the bids could match up to what the RPSG group and CVC capital put in. The 2022 season will welcome these two teams but their official names are yet to be revealed. 
Follow us on Google News