Just blaming KL Rahul's captaincy for KXIP's misery in IPL 2020 will not be enough
The first-time captain has not paced his knocks well with the strike rate but having said that, how much support is he getting from the other batsmen?
Updated - Oct 10, 2020 12:45 pm
686 Views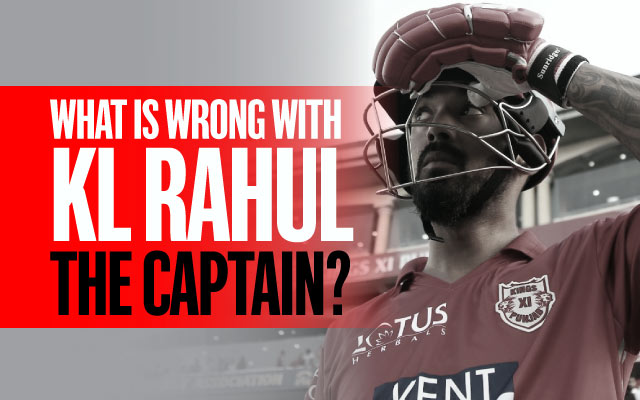 He is seen as the next India captain when Virat Kohli decides to do away with the top job. The 28-year-old KL Rahul is an accomplished batsman in the national line-up across all formats and his captain and selectors have shown enough trust in him over the last many years to see his talent doesn't go waste.
Rahul was praised for handling the resources well in a T20I game in New Zealand earlier this year after stand-in captain Rohit Sharma hurt himself while batting. As India won the game, applause came pouring in even more on the Karnataka player's leadership ability.
Former India openers Sunil Gavaskar and Aakash Chopra said ahead of the Indian Premier League (IPL) that this year's edition will see Rahul go long to claim his leadership role in the national side. Their opinions came as the talented batsman took up the reins of captaincy of Kings XI Punjab (KXIP) from Ravi Ashwin for this year's tournament after the latter led for two seasons in 2018 and 2019.
In both those seasons, KL Rahul played remarkably, amassing 684 and 593 runs, respectively, to finish as KXIP's top scorer and ended up among the top three run-makers in the entire tournament. Rahul has scored 2,290 runs in the IPL in just 73 games since making his debut in 2013 and has the best average among all Indian batsmen with 44.03 — more than two legendary Indians who play the tournament — MS Dhoni (42.37) and Virat Kohli (37.72).
KL Rahul's first year as IPL captain has been a shocker so far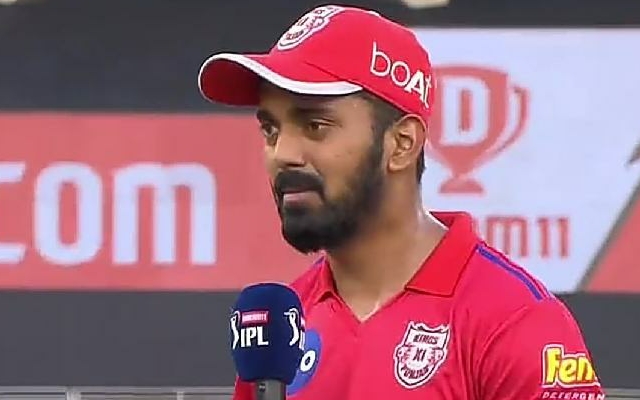 Against his batting shows, it was not surprising to see KL Rahul coming up as the next KXIP captain. But Punjab, one of the underachievers of IPL, missed to win their first match by a whisker against Delhi Capitals and after Rahul's scintillating hundred took them to a big win over Royal Challengers Bangalore, they have not won a single game.
With a solitary win from six outings, Punjab stare at yet another out-of-the-playoffs finish — something that has happened with them 10 out of 12 times. The stories of Rahul's personal run in the tournament and that of his team have been so contrasting that one cannot help but wonder what is ailing things? Is there something wrong with Rahul the captain since he, as a batsman, is leading the scorers' tally with 313 runs with one century and two fifties at an average of 62-plus?
Rahul's strike rate has a problem despite his run spree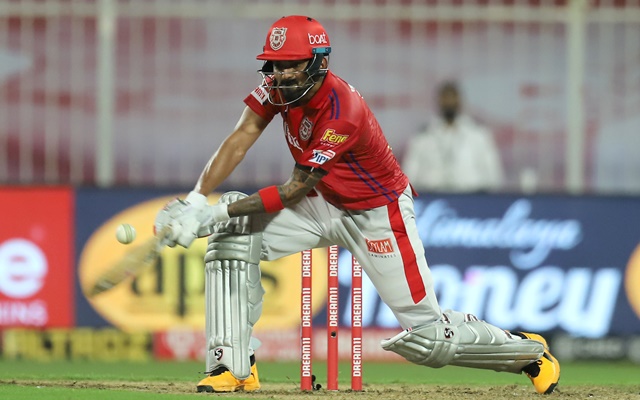 The answer is not black and white though. While it is true that Rahul's bat is doing the talking and he looks set to register yet another 500-plus tally (for the third successive time) in an IPL year even if his team doesn't qualify for the playoffs, it is also not entirely baseless to say that his batting has affected his team's performance.
There have been instances where Rahul has been found playing slow even as the game gets into its slogging face and after Punjab's 69-run loss against Sunrisers Hyderabad on Thursday, the captain countered the question saying "strike rates are very, very overrated".
One would feel KL Rahul is trying to find a defence for his scoring rate which has failed to accelerate at key moments despite getting set. In the match against Chennai Super Kings (CSK), for example, the KXIP skipper made 62 off 53 balls after opening the innings and got out in the 18th over. He scored at only 7.26 runs per over, more than two runs less than all other KXIP batsmen combined and the lack of acceleration towards the end meant his team had to settle for a less total despite having many wickets in hand.
The Super Kings won the match by 10 wickets. The same was seen when he made 69 off 54 balls against Rajasthan Royals after starting off the innings and did not give the innings an ideal finishing touch after Mayank Agarwal departed following a destructive ton.
But KL Rahul is being forced to play anchoring role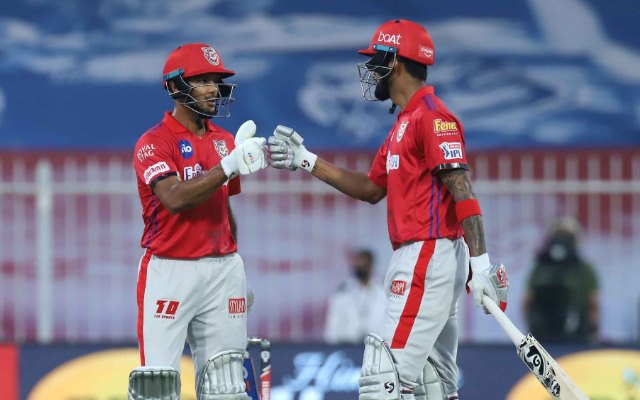 A significant change in Rahul's approach to batting this IPL has been his slow starts. He is taking all the time in the world to score in his first 30 balls with a strike rate of below 120. His strategy has been to make up for the slow start with a late-innings flourish, like he did during his 132 not out against Bangalore (thanks to Kohli who dropped him twice), but the team is made to pay a helft price if he doesn't last the distance.
But the Punjab supporters cannot really blame KL Rahul for his changed approach. The man has brought his aggression with the bat a gear down and is focusing more on playing an anchor's role perhaps because the Punjab batting line-up is looking brittle at the moment. Only two batsmen apart from Rahul have looked promising in the entire Punjab batting and they are Agarwal (281 runs from six games) and Nicholas Pooran (196 runs from six).
The likes of the experienced Glenn Maxwell (48 from five), young Sarfaraz Khan (33 from five) and Test triple centurion Karun Nair (16 from four) have made the captain more apprehensive about the reliability of his batters and he has tried to hold even the lower order together while opening. The evergreen Chris Gayle is sitting like a vintage Mercedes in the garage, yet to get his first game. Neither Rahul's bowlers are doing anything exceptional.
Rahul's situation reminds us of the great Sachin Tendulkar when he had taken up the captaincy of the Indian team for the first time in 1996. It was still a time when the Indian batting line-up looked a one-man army with the Sourav Gangulys and Rahul Dravids yet to find a firm foot in the coloured formats. Tendulkar was often found to be burdened with the pressure of doing well the batting to facilitate his captaincy but it was not going off well for India.
The Master Blaster consequently came under the scanner for his less-than-successful captaincy but it was clearly lack of support from the other end that put batsman Tendulkar and with that, captain Tendulkar, under an immense pressure to perform.
Rahul's inexperience as the captain also showed in his bowling changes. For instance, his tossing the ball to spinner Krishnappa Gowtham to bowl the final over against the Mumbai Indians when batsmen like Kieron Pollard and Hardik Pandya were batting was criticised by none other than former MI skipper Tendulkar. KL Rahul admitted that mistakes were indeed made after Punjab lost the game by 48 runs which is a good sign from a new captain.
Rahul will make some valuable gains from this experience
But overall, as it is often said that a captain is as good as his team, Rahul's capacity as the captain and his team's major batsman (the combination does not always augur well) can be severely restricted by the lack of enough assistance from other players in the squad and that could see him failing miserably in his first year as the skipper in the IPL.
But the man will certainly gain a lot of insights from his experience gained from the mission and would learn faster for the future. Even the great Kohli, who is leading the Royal Challengers for years, is still learning from his captaincy in the IPL. Rahul, compared to his national captain, has just started the journey.