Justice Lodha asks BCCI to make public allotment of ticket sales
Updated - Feb 7, 2017 12:22 pm
59 Views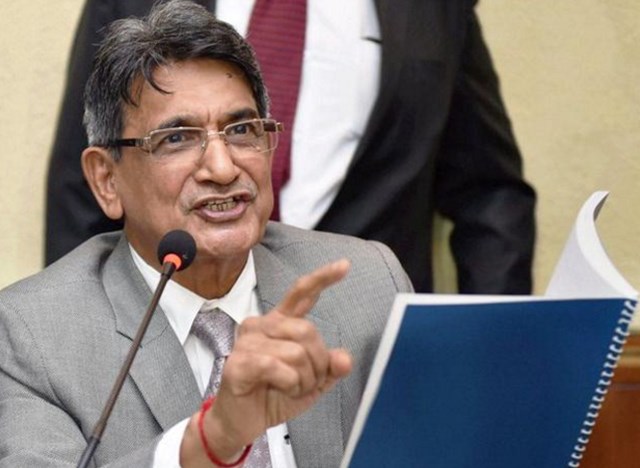 Justice RM Lodha is on his way to tightening the stranglehold he has on the Board of Control for Cricket in India (BCCI) already with almost all the office bearers sacked. The former chief justice of India has now asked state cricket associations to make public the revenue they earn through tickets. He has also directed the BCCI to make available this information in public domain through their website.
"We have asked BCCI to display in its website links to various stadium with seating capacities and seat numbers and transparent online and offline ticket booking facilities. We've specified that the ombudsman must redress grievances of the public concerning ticketing," he said while talking to Times of India.
The major reason because of which the entire fiasco between the BCCI and the Lodha committee is transparency in the functioning, administration and financial transactions of the Indian cricket board. State associations distribute free passes and tickets for all major matches including internationals and IPL matches and the panel wants to know the basis on which they do that.
"What is the basis of free tickets and passes being given for games? What proportions of tickets are available to the general public and how is that transparently ensured? What is the policy for giving tickets and passes to governmental and statutory authorities?"
The complimentary passes that were given away in Bengaluru was at an all time high. More than fifteen thousand tickets were allotted to members and officials. Whereas only 15000 were sold online and at the counters to the public.
"We all know that complimentary passes are a largesse by the state cricket association concerned, given as entitlement to certain sections of society. Our committee has clearly mentioned in its report that this dole-out has to be prevented and measures must be taken to ensure that tickets to matches are widely available to the public at reasonable rates," he said.
The use of complimentary tickets means the tickets available to common fans are far less in number and the details of the allotment are not known to the people who are rather affected by it.
"Let us remember that complimentary passes reduce the availability of tickets to the public and revenue from their sale. It instead goes to friends, government department and others. A lot of them get these free passes. There is no account of where these go, no disclosures and facts are not brought to public domain," he stated.
The Right to Information Act does not apply in this case and hence such steps are taken, he said: "With RTI not being applicable here, associations must take the initiative to inform the public about distribution of passes, the categories of people who got them and revenues from ticket sales."