'Keep your country in shape' – Vinod Kambli asks Imran Khan to not spread fake videos
r Vinod Kambli, who played cricket against Imran Khan in the early 90s, took to twitter and slammed the Pak PM.
Updated - Jan 4, 2020 6:44 pm
574 Views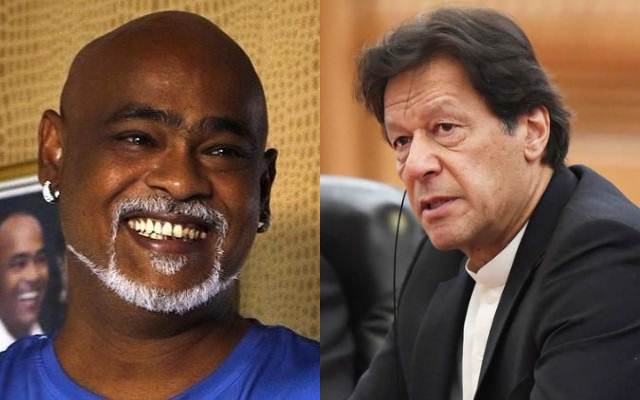 Pakistani PM Imran Khan has been trying his best to make his country a model one ever since he came into power. However, each and every of his attempt at maligning the neighbours India's name at every forum on international levels has fallen flat time and time again. His recent attempt at doing so, using the unrest in the country over the CAA and NRC protests touched new lows as he shared some videos and images.
India is seeing violent protests all over the country over the Citizenship Amendment Act (CAA), which grants Indian citizenship to all the Hindu, Sikh, Parsi, Buddhist and Christian immigrants from Pakistan, Afghanistan, and Bangladesh, who live in India without documentation.
The act aims to give them fast-tracked citizenship in just 6 years, while it takes 12 years of residence for naturalization. The non-inclusion of the Muslim community in the act has spurred protests, starting with Assam and spreading to Uttar Pradesh, Delhi and Bengal as well.
Imran Khan deletes the fake violent videos of UP police from his Twitter
Pakistan and PM Imran Khan have been milking the incidents happening in India with respect to CAA thoroughly, but the former Cricketer missed a step when he decided to tweet a couple of videos which reportedly showed violence by the UP police on protestors, especially targeting Muslims and captioned the post- "Indian police's pogrom against Muslims in UP".
However, the plot backfired quickly as hoards of Twitter users called out Imran for tweeting videos which were proved to be fake as the clips were seven years old and were of a violent video from Bangladesh. "Repeat offenders. Old habits die hard," wrote India's Permanent Representative to the United Nations, Syed Akbaruddin.
Even former India cricketer Vinod Kambli, who played cricket against Imran Khan in the early 90s, took to twitter and slammed the Pakistan PM for spreading lies and inciting hatred in India. He asked the premier to stay in his lane and focus on his own country, which on Jan 4 saw Muslim crowds surrounding the Nanakana Sahib Gurudwara and threw stones at the Sikh pilgrims gathered there. The crowd was unhappy that the Sikh community had opposed and stopped a forced conversion of a Sikh girl to Islam and her marriage to a Muslim guy.
He tweeted," Dear @ImranKhanPTI you are the PM of Pakistan. Request you to stop spreading fake and spiteful videos without factually checking the authenticity and accuracy or what your team is posting. Keep away from spreading rumours about India and try to keep your country in shape."
Dear @ImranKhanPTI you are the PM of Pakistan.
Request you to stop spreading fake and spiteful videos without factually checking the authenticity and accuracy or what your team is posting.
Keep away from spreading rumours about India and try to keep your country in shape.

— VINOD KAMBLI (@vinodkambli349) January 4, 2020