Kevin Pietersen might have fairy-tale return to England team, Colin Graves of ECB to decide on his future
Updated - Mar 3, 2015 9:02 am
9 Views
Kevin Pietersen might have fairy-tale return to England team, Colin Graves of ECB to decide on his future: England and Wales Cricket Board chairman, Colin Graves, and the chief executive, Tom Harrison, meet at Lord's on Tuesday to continue discussions over their grand plan for the future of English cricket, which may feature the name of Kevin Pietersen also.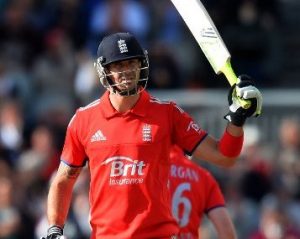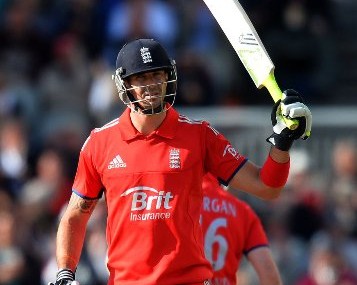 Follow us on Telegram
The exiled England batsman has shown interest in returning to the England team. Colin Graves hinted that after England's 9 wicket loss against Sri Lanka. Graves said that Pietersen in county cricket might change the selector's minds against including him in the team. Kevin Pietersen was blamed for England's 2013 Ashes debacle in Australia and Alaistair Cook's view that Pietersen's presence in dressing room was not conducive to England cricket, Pietersen was dropped for good.
ECB statement issued on Sunday night that said "nothing had changed" in regards to its position on him, before adding "only players who are playing consistent high-quality county cricket and who are seen as a positive influence will be selected for England".
The ECB sees the chances of Pietersen's return in negative. He doesn't have any first class contract with any English county and has only been playing T20 matches in various leagues all around the world. While from Pietersen's point of view, the idea of playing four-day first class cricket on the county circuit – with long spells in the field as few spectators look on – is similarly theoretical unless, as he stated on Sunday, the carrot of pulling on the whites for England is shown to him to be a genuine one. Money, he insists, is not an issue here.
Quick Link: Most 50 plus scores in World Cup 2015 so far
Former England batsman Geoffrey Boycott said that, "It needs to be put clear to him that if he plays well in county cricket then there's going to be a genuine – and I mean the word genuine – change of heart that he is going to be open for selection and that they are going to put bygones to one side." he told Radio 5 Live. "I don't think that it is fair to ask anybody to give up an IPL contract – because that's all he has. He only has Twenty20 around the world. We need to listen to our chairman from Yorkshire, he's no fool. He's a quiet, nice man but he's got some steel beneath."
"We're in the middle of the World Cup, and stuff like that is completely irrelevant to us," Joe Root said. The English players landed here in Adelaide to face Bangladesh would feel that this subject is an unwelcomed distraction.
Graves' comments, even with the ECB's later clarification, in the context of poor results on the pitch, were construed in some quarters as a shot across the bows of managing director Paul Downton, national selector James Whitaker and head coach Peter Moores. While those three men, along with certain senior players, represent significant obstacles to Pietersen's return, the theory has been privately dismissed.
Graves and Harrison looking to usher in a new era of English cricket based, as the former told the Guardian last week, on being "open and transparent". Key to that will be the appointment of a new ECB director of communications to replace Colin Gibson. The final three in the contention will learn the results at the end of this month. The role itself is to have a strong focus towards social and digital media, areas the ECB struggled with after Pietersen's central contract was terminated 13 months ago.
Follow us on Google News