Kevin Pietersen takes an example of IPL to keep Test cricket alive
KP was spot on with his explanation.
Updated - Jun 13, 2018 10:35 am
272 Views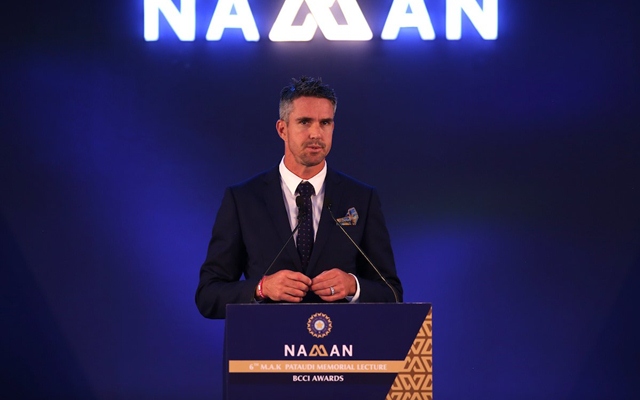 Kevin Pietersen became the first foreign cricketer to give the MAK Pataudi Lecture. There was no better platform than this for Kevin to share his views on promoting the day-night Test cricket across countries. With T20 cricket ruling the world, there's very little space available for Test format. India is one of the few teams not to play the day-night Test cricket match.
Both the Indian head coach Anil Kumble and skipper Virat Kohli are reluctant to take up the pink-ball game. However, the actual reasons are yet to be known. Kevin Pietersen during his lecture stressed on how day-night Tests can keep the longest format of the game alive. Recently, there were reports that India might try their hand in the pink ball game against Windies. Only time will confirm the sources.
"If we wish cricketers to commit to five-day cricket we have to pay them. So how do we pay them? Simply by throwing the same commercial nouse and innovation at the Test game. Five days of action. They provide so many opportunities."
The Day-Night games will keep Test matches relevant
Pietersen took the example of IPL, which is mostly played in the evening hours. Most of the cricket followers keep themselves free during that time and they to watch cricket. KP feels the same should be implemented for the longest format, which is one of the steps to keep the game in a good position.
"Day night games have demonstrated the enormous leaps that are possible. The IPL doesn't play its biggest fixtures when many of its staunchest, wealthiest fans are at work. Neither should Test cricket," Pietersen said in his lecture as quoted by TOI.
He further added that each and every game counts to make the mission success. He wants the stadiums to offer cheaper ticket prices to drive more audience in the stadium than on TV. He doesn't want T20 to rule the cricketing world, "It will only be by pushing the marketing dial to a maximum that we will see if the Test game has true potential. Let's make every game count. Push the profile of the world Test championship. Develop marketing opportunities. Offer cheaper seats in the ground to provide a better spectacle for TV viewers," he said.
"We need to get them back through the turnstiles. It's better for the players the sponsors and television. Let's get the fans back! Let's throw equal marketing clout behind the Test game before we succumb to the lazy assumption that 20-20 rules."