Kings XI Punjab owner Preity Zinta calls for legalising betting in the IPL
"It will be a good source of revenue and stuff."
Updated - Oct 7, 2018 3:33 pm
508 Views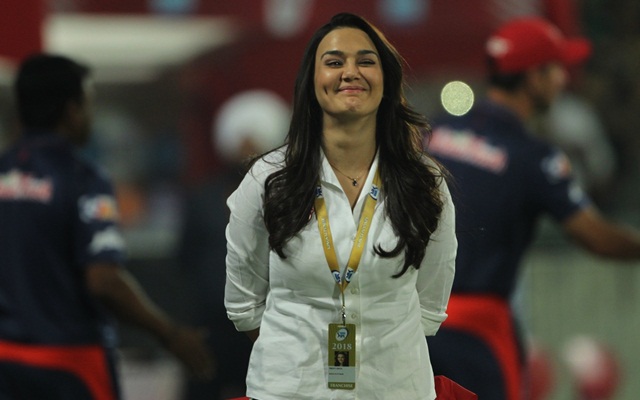 Preity Zinta, the renowned actor in the Indian film industry, has been the owner of Kings XI Punjab (KXIP) ever since the inaugural season of the cash-rich Indian Premier League (IPL). However, she hasn't tasted the trophy yet with the team's best performance coming in 2014 when they were defeated by Kolkata Knight Riders (KKR) by three wickets in the final in Bangalore.
In the meantime, Zinta reckons betting should be made legal in the T20 event and cited financial benefits as one of the advantages of the move. Moreover, she said that it's a difficult task to keep an eye on people every time. Furthermore, she didn't mince any words in saying that she would take the person, who approaches her for any corrupt activity, to the cops.
I didn't know what was happening
"I think it would be important if the government legalises betting because it will be a good source of revenue and stuff and secondly, we can stop all this crap because how many people can you control. So, that's why I said let's do a random lie detector test.
BCCI should just make it part of the policy, it will be amazing. Because of the fear of knowing that I can get caught, that's what you need. You can't police people that much," Zinta was quoted as saying in Times Now.
"You think somebody can make an offer to me and still be alive, I would probably take him to the cops. Please understand I had just got out of movies. For 10 years I was living in a studio with cameras and characters that didn't exist, so I was living in a La La Land. Suddenly I stepped out into a cricket stadium. Everybody was alien to me and to be honest, I didn't know what was happening," she added.
The IPL was a witness to a massive controversy when three cricketers- Ankeet Chavan, S Sreesanth, and Ajit Chandila- got themselves tangled in the case of spot-fixing. Teams like the Chennai Super Kings (CSK), captained by MS Dhoni, and the Rajasthan Royals (RR) were barred from playing the 2016 and 2017 season. The two franchises made a return in the erstwhile edition.
For more news and developments, stay tuned on CricTracker.com.