Virat Kohli requests BCCI to allow players' wives to stay for full overseas tour
Currently players' wives are only allowed to stay on tour for 2 weeks.
Updated - Oct 7, 2018 11:20 am
3.7K Views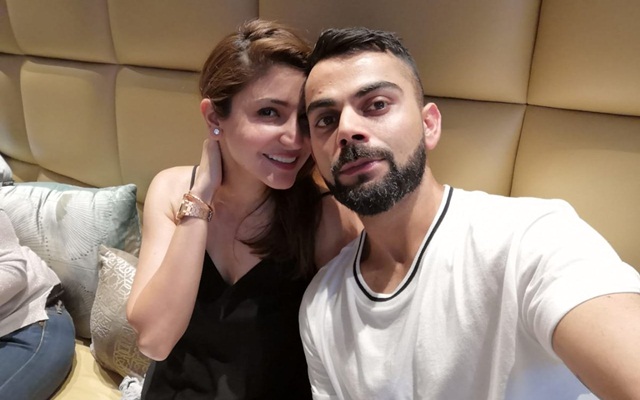 Follow us on Telegram
Captain of the Indian Cricket team Virat Kohli has requested the BCCI to change an existing rule regarding players' wives accompanying them on overseas tours. Kohli has requested the board to allow the wives of all players to accompany them on all overseas tours for the full duration. The BCCI had earlier restricted the stay of wives of players and support staff to just two weeks before the start of the England Test series.
The issue of whether players' wives should be allowed on overseas tours has been heavily debated over several years. Kohli had initially approached a top BCCI official regarding the issue, who subsequently told him that this matter will be taken up by the Committee of Administrators (CoA). As per the current policy put in place by the BCCI, wives and support staff are allowed to stay with the players for only two weeks on overseas tours, regardless of the duration of the tour.
Will the rule change?
Indian team manager Sunil Subramaniam has been asked to submit a formal request for a change in the rule by the CoA according to a report in The Indian Express. Nevertheless, it is unlikely that there will be a decision on this matter anytime soon. The CoA is likely to postpone the decision for now because the BCCI will have to alter its stance, should the rule be changed.
"The request was made a few weeks back but as it is a BCCI policy decision, the manager will have to submit a formal request first. Anushka has been travelling with Kohli overseas, however, Kohli now wants the old rule to be abolished and a new policy should come up where wives should be allowed to travel with the Indian team," a source was quoted as saying by The Indian Express.
Anushka Sharma was spotted at an event hosted for the Indian Cricket Team at the UK High Commission during India's tour of England, and was also part of the team photograph which went viral. Fans were quick to slam the board because it allowed Virat Kohli's wife to pose with the team when there were no other family members of any other players to be seen in the picture. A BCCI official however clarified later that all players were invited with their partners and it was up to the individual players to decide.
"This is the norm wherever the team travels. The High Commission invites the players with their relatives and it is eventually the decision of the individuals. Even in London, the players were invited along with their partners. There has been no breach of any protocol," a BCCI official was quoted as saying to Hindustan Times.
Keep following CricTracker for more news and updates.
Follow us on Google News