La Liga posts images of Footballers depicting cricketing signs
Valverde signalled it out which is depicted by raising either of your hand up in the air.
Updated - Jun 15, 2017 1:37 am
321 Views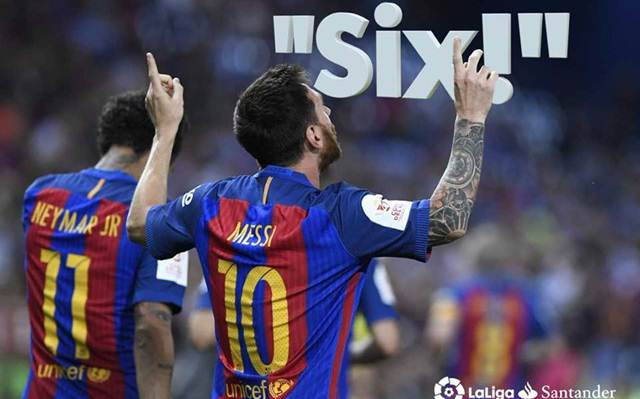 Cricket is one of the most popular sports in the world, with more than 20 countries actively taking part in the game on a regular basis, and only Football has a wider fan base than Cricket. The football league in Spain called La Liga have been attempting to increase their fan base amongst the 1.3 billion Indians.
Is there a better way to drive the Indians to watch the game of football than to post photos that are related to cricket to grab their attention, with the Indian crowd already following the La Liga action vociferously with fan clubs of Real Madrid and Barcelona in major cities such as Bangalore, Delhi, Mumbai and Chennai.
The association took to the social media to post pictures of the La Liga players showing different signs that are used by the umpires the game of cricket. The caption of the post was "What do LaLiga players get up to in the summer… Cricket umpires, maybe?" with the hashtag '#CT17'.
What do #LaLiga players get up to over the summer… cricket umpires, maybe? ?? #CT17 pic.twitter.com/jfyU4IEzz7

— LaLiga (@LaLigaEN) June 14, 2017
Three Players and a coach to the rescue
The photos that were posted by the Spanish Association included three players, namely Gareth Bale of Real Madrid, Antoine Griezmann of Atletico Madrid, Lionel Messi of Barcelona and the current manager of Barcelona, Ernesto Valverde. The Wales man Gareth Bale must be familiar with the game of cricket, with England and Ireland active participants in world cricket.
Bale is seen showing the sign of Wide in Real Madrid's home jersey, while Griezmann is showing the leg byes sign in Atletico Madrid's practise jersey. Barcelona's main man and the current leading goal scorer in the Spanish league, Lionel Messi is seen in his trademark celebration which involves raising both his hands up in the air, which in cricket is a symbolic representation of a six.
While all the players showed the signs, Valverde signalled it out which is depicted by raising either of your hand up in the air. One thing that was clearly evident from La Liga's social media activity was that they know how to tap into the audience with minimal efforts.