Magnetic Fielders; the best catchers in the IPL
Updated - May 10, 2015 5:13 pm
506 Views
Magnetic Fielders; the best catchers in the IPL: IPL is not only about hitting each ball over the bowlers head for a huge six but also about the finest catches taken just inches inside the boundary line.  It has always been said that 'catches win matches' and it has been proved numerous times on the field that catches really do make your team win. A single catch can turn around the situation of the game. A team might be drifting apart from the victory but a single athletic catch can change the outcome of the game. It boosts the confidence of other players on the field and these catches show the determination of the players toward the game.
Here is a list of Magnetic Fielders; the best catchers in the IPL.
1. Suresh Raina: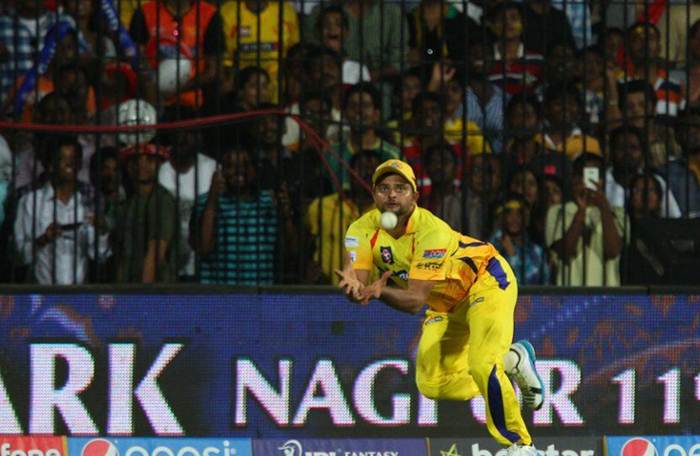 Follow us on Google News
Suresh Raina, who is an athletic fielder saves a lot of runs with his electric fielding and also helps the team by taking fantastic catches and uplifting the confidence of others on the field. He has also played each and every match of IPL for CSK and has taken 68 catches in all. Be it a low-dropping catch or a sitter, he does not find any difficulty to catch them with ease. He has great reflexes and doesn't miss on the easy ones either. Raina is indeed one of the super fielders in the IPL.
Follow us on Telegram