Major IPL franchises include the yo-yo fitness test as a major aspect for the coming season
The yo-yo Test has become a mandatory procedure for most IPL sides.
Updated - Apr 2, 2018 3:13 pm
3K Views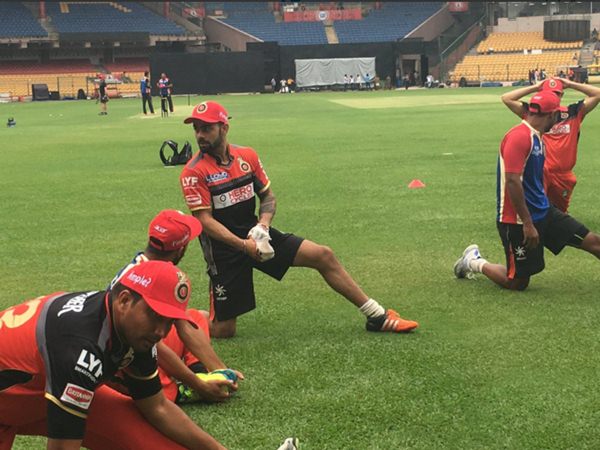 The current Indian cricket team has evolved a new culture for maintaining the fitness and health of the players in the team. The recent trend as mentioned followed by the Indian cricketers is that they are spending some essential amount of time in advancing their fitness skills, which has also been crucial towards the success of Indian cricket team in the various departments in the recent years.
Recently, many of the Indian Premier League (IPL) franchises have also decided to include the same fitness regimes in their campaign this year, which are followed by the Indian cricket team.
YO-YO Test- The latest entry into the IPL
In the upcoming edition of the IPL, teams such as Mumbai Indians, Royal Challenger Bangalore, Kings XI Punjab and Rajasthan Royals have decided to introduce the famous yo-yo fitness test as a part of their routine training sessions, which will be helping all the players in working on their fitness skills.
The yo-yo test recently gained recognition when the senior Indian team declared it as an important parameter considered for selection in the national team.The Indian captain Virat Kohli is considered to be the leading personality behind all this major transition and evolution as he has been that motivating factor and a perfect exemplary role model for the team as well as for the cricketers all around the world.
Thus, presently these four franchises have also opted for the same to enjoy a successful campaign in the upcoming season of the Twenty20 tournament.
As per some recent reports, it is being speculated that the Mumbai franchise has set a 14.5-second benchmark for all their players which they need to attain in order to prove their fitness during a training camp in Mumbai. The Virat Kohli-led Bangalore team was reportedly the first franchise this year to adopt the yo-yo test in their fitness regime and the skipper had also asked some of the RCB players to review their lung power and other major training drills in order to support their chances for the coming IPL edition.
"The teams now want their players to match up to the standards adopted by international teams around the world. India now has made the yo-yo test mandatory, so it's natural to see some of the IPL teams follow suit. It's good to see where each player stands in terms of their fitness levels how much work the support staff needs to put in behind the scenes with them," said a member of an IPL franchise as quoted by the Indian Express.
Here is the video of the day