MCA canceled the opening game of Kanga League as there was "no rain"
Kanga League is a monsoon tournament and is played from July to October every year.
Updated - Jul 9, 2017 5:00 pm
2.4K Views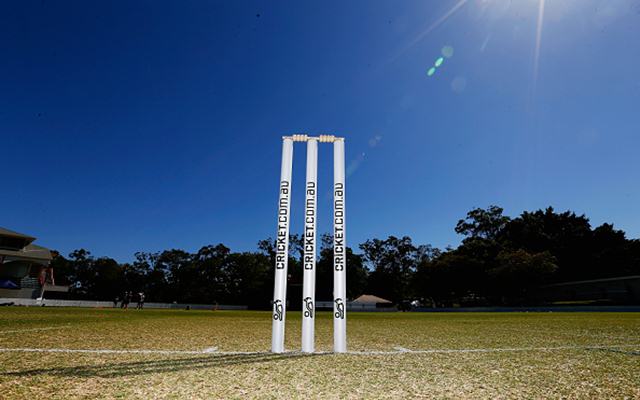 Kanga League is one of the most prestigious Club tournaments in Mumbai. It is a monsoon tournament and is played from July to October every year. Mumbai is a coastal city and witnesses heavy rainfall every year which also results in a lot of Kanga League matches ending in a washed out. However, Monsoon hasn't picked up yet in Mumbai and the reporters who cover the Kanga League receive a mail from the Mumbai Cricket Association (MCA) stating that the matches scheduled today have been washed out.
Round canceled due to "no rain"
The teams were left fuming as there was no rain on the opening day of this year's Kanga League and despite that the matches didn't commence. MCA emailed every team playing on the given day that the pitches at certain venues are underprepared due to lack of rain and hence all the matches had to be called off.
The mail read, "All the matches of Dr HD Kanga League (A to D Division) to be played on Sunday, 9th July 2017 are canceled due to the shortage of rains, as most grounds are underprepared."
A MCA official explained why the games were canceled. "Though the wickets at Shivaji Park (in Dadar) are in good condition, those at Matunga and the Azad Maidan are underprepared because there was less rain last month. In June, the maalis and groundsmen get time to put soil on the wicket, and the rain then allows the grass to grow and bind with that soil. Since it has hardly rained so far this year, the grass just hasn't grown, and hasn't combined with the soil. If we use a grass-cutter, the wickets will get damaged before the start of the season. The maalis have requested us to postpone the first round, so that the wickets last the duration of the season," TOI quoted the official as saying.
Former cricketers amazed
This decision by MCA and the reason that was given left many former cricketers fuming. Ajit Wadekar, former India skipper said it is ridiculous as he recalled his playing days when they used to wait for hours together for the sun to come out. He also accused MCA of not being interested in hosting the tournament anymore.
"It's ridiculous. Amazing actually. We used to go to the ground and wait till 2.30pm for the sun to come out! It's a stupid reason. It shows that they aren't interested in conducting the tournament," Wadekar said.
Milind Rege, former Mumbai captain said that such an incident is unheard of. He said that Kanga League is known to be washed out due to rain but never due to lack of rain. "I know that Kanga hasn't been played in the past because of rain, but it's a joke to say that it wasn't played because of no rain. It's unheard of. Good luck to Mumbai cricket," he concluded.