Meet 22-year-old club cricketer Pramod Gowda who castled Rohit Sharma in the nets
He has dismissed Rohit many times and is eagerly waiting to bowl to Virat Kohli.
Updated - Dec 5, 2018 3:00 pm
5.9K Views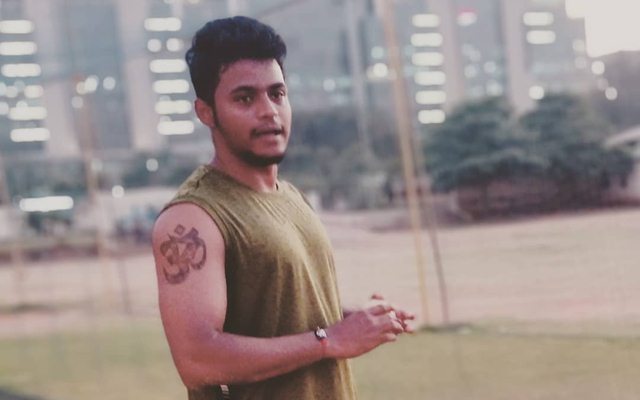 Follow us on Telegram
India is a country filled with immense talent and it is no surprise that it has given some of the best cricketers in the World to the game of cricket. The spinners are in abundance in the country and it is no surprise that the pool is increasing even more. Pramod Gowda is yet another talented leg-spinner who recently bowled at the Indian batsmen in the nets before the Asia Cup at the National Cricket Academy (NCA) in Bangalore.
Pramod has the bowling action similar to Rashid Khan and the video of him bowling to India's limited-overs vice-captain is going viral on social media. Rohit could be seen defending his first two deliveries carefully before the third ball from Pramod spins sharply to dethrone the leg-stump of the batsman. Rohit was immensely impressed with the talented and assured him later that he will help the leggie once he comes back from the United Arab Emirates.
Having bowled at most of the current Indian players, Pramod is excited to bowl at the Indian skipper Virat Kohli and is confident of impressing him as well. "Rohit Bhai told he would help after he comes back from Asia Cup. I think I've bowled to all Indian players except Virat Kohli, which I'm eagerly waiting for because I'm pretty sure he will like it," Pramod said while exclusively speaking to CricTracker.
Early cricketing life and dedication towards the sport
Pramod Gowda plays for the Bangalore club named Young Pioneers and likes to practice on his own. Irrespective of the opportunities, the youngster practices two to three hours daily which proves that he is eager to make a mark. Having started to play at an early age of 12, Pramod had to give up after a few years to concentrate on studies. But then being a fighter, he made a comeback on his own and is now looking forward to getting more chances.
"I started at the age of 12. I played until I turned 16 years old and then had to give up due to studies. Again I started playing last year. I don't go for any coaching camps but practice on my own. Every day I practice for 2-3 hours, irrespective of the opportunities I've got," the leg-spinner added.
However, when asked about how he felt bowling to the superstar Indian batsmen, Pramod says it is not about whom he is bowling to and what matters to him is only how good he is bowling. "It was nothing different for me, as it's not about to whom I bowl, it's only abt those good deliveries. If I bowl good deliveries any one might get out. I have got Rohit out many times," Pramod signed off.
[interaction id="5c00fdd88f812f51820d18a7″]
Follow us on Google News