Megan Schutt ready for confrontation on gay marriage
Megan Schutt announced to tie the knots with partner Jess Holyoake.
Updated - Mar 27, 2018 4:53 pm
1.3K Views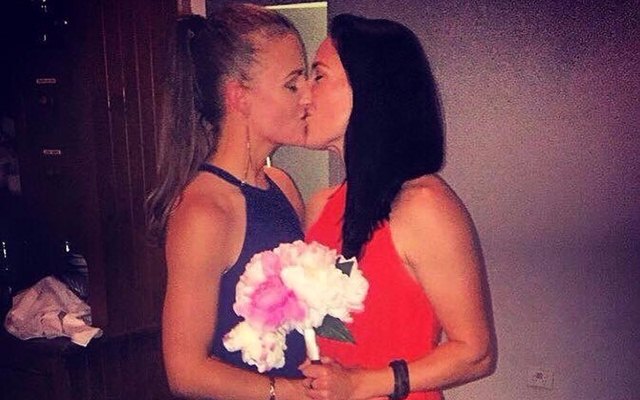 Same-sex marriage has been a debatable issue across the globe including Australia. However, after several speculations, the law finally was implemented by the Australian parliament when they passed it on December 9 under the Marriage Amendment (Definition and Religious Freedoms) Act 2017. However, the legitimization of the law took place a few days before its approval.
61% of the respondents supported the law in a survey conducted thereafter. Meanwhile, Megan Schutt, the Australian Women's cricketer, took this opportunity to announce her marriage with partner Jess Holyoake. Thereafter, Jessica Jonassen and proposed her partner in gay marriage. Both cricketers are currently in India, playing the triangular series featuring the hosts and England.
The stern message by Schutt
However, same-sex marriage isn't something which is appreciated in India and is considered uncultured and against the law. However, Schutt, the Australian fast-bowler, doesn't seem perturbed by the matter. Recently, she spoke to the media regarding the approach she would be employing if confronted regarding her actions.
"I'm pretty good at wiping away things that don't confront me at the time. Obviously, it's not the best thing in the world here. But back home, it's something important for me. It happens the same way here," Schutt remarked after the completion of their match against India at the Cricket Club of India (CCI) in Mumbai. She was also asked whether she would post anything on the social media platforms during her stay in India to which Schutt reverted boldly as well.
"Not at all. I don't mind if anyone wants to have a stab at it. I don't mind confrontation." she added. Meanwhile, the 25-year has performed exceptionally thus far in the ongoing triangular series. Yesterday, she broke the backbone of India's batting lineup with a stupendous hat-trick, which also helped Australia book a berth in the Final of the tournament against England.
Stay updated on 'today's cricket news' with CricTracker.com