Mitchell Johnson eager to tick off in BBL
Updated - Jun 20, 2016 12:51 pm
33 Views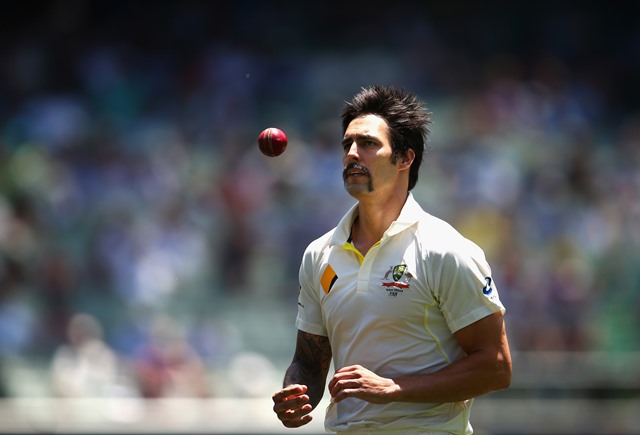 Former Australian fast bowler Mitchell Johnson has retired from international cricket and is free from national commitments. The additional time that he has in hand now gives Johnson the luxury to reinvent himself and he aims to develop into a better batting all-rounder. The left-arm pacer is looking forward to exploring the different T20 leagues all around the world.
Speaking about his future commitments, Johnson said: "I'll look at the Big Bash, I haven't played in the Big Bash yet so it would be something to tick off. A lot of the (Australian) guys talk about how big it's become and it's a really exciting tournament now, the crowds are definitely turning up for it and really enjoying it."
Apart from BBL, he is looking forward to different leagues around the world and he spoke about the role he wishes to take up.
"Then look at the Pakistan League, the IPL again and maybe the Caribbean (Premier League). It's still something I'm thinking about right now and I'm not in a rush to make a decision just yet, but maybe change my role in the team in certain conditions. Maybe become a bit more of a batting all-rounder or something like that," said the 34-year old.
Johnson, who scalped 313 Test wickets, 239 ODI wickets, and 38 T20 wickets feels that he still has the fire in him to rattle the stumps.
"As long as I can still bowl a couple of balls at that 145 mark and still rattle a few guys, I think that's still a good weapon to have," the 34-year-old said. "It's Twenty20 cricket and you've just got to be a bit smarter, it's not about bowling fast all the time as I've found out in IPL."
"You can't just bowl fast every ball, especially on those wickets you need to be able to adapt quickly and use your changes of pace. It always depends on conditions."
Johnson, who had retired from Test cricket last year says that he is not much worried about getting an opportunity. "Whether (T20 franchise) teams are interested or not … if it doesn't happen that way, then I'm not too fussed about it. But if I get that opportunity again, then I'd give 100 per cent and I always want to do the best job for the team," he concluded.