Mithali Raj and Harmanpreet Kaur find their place in BCCI's panel for Women's Cricket
Diana Edulji, Tushar Arothe and Hemlata Kala, others in the panel
Updated - Aug 13, 2017 1:18 pm
137 Views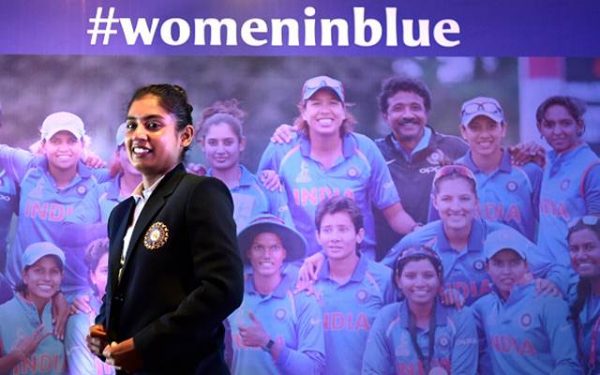 In the recent meeting between Board of Control for Cricket in India's office-bearers and the Committee of Administrators in Delhi, Indian captain Mithali Raj and Punjab powerhouse Harmanpreet Kaur have been included in BCCI's panel for women's cricket. BCCI decided to form a committee that will look at ways forward for women's cricket. Apart from Raj and Kaur, the coach Tushar Arothe and few administrators have been included.
If sources are to be believed, Indian captain Mithali Raj and World Cup sensation Harmanpreet Kaur have already forwarded their consent to be part of the panel. Indian Women's team coach Tushar Arothe was included into the panel to acknowledge his contribution to the recent achievement of the Indian Women's team campaign in ICC Women's World Cup held in England. India was just 9 runs short of England's total to lift their first World Cup. They finished second place in the competition.
The administrators to be included in the panel are CEO of BCCI Rahul Johri, CoA member and former Women's team member Diana Edulji and Hemlata Kala. Ratnakar Shetty, who has been looking after women's team in the recent past has been appointed as the convenor of the panel.
The panel will now look after Future Tours Programs and ways for the Indian women's team get to play more matches and have games televised. The committee will also work towards a better pay structure for women players. The date for the first meeting will be decided to see the availability of the players, who have been busy since returning from the World Cup.
Fitness and Fielding, areas of improvement
"The agenda of the committee is to draw the way forward in terms of exposure for the players through more international matches that will have to be telecast. Fitness and fielding are the areas where improvement is needed and the committee will work on measures," commented a member of the panel according to Mumbai Mirror, looking at areas of improvement in the current squad of the women's cricket team.