Mohammad Azharuddin slams the HCA and calls it an "illegal body"
He also questioned the merit of the selectors and other important officials within the governing body.
Updated - Aug 20, 2017 4:10 pm
142 Views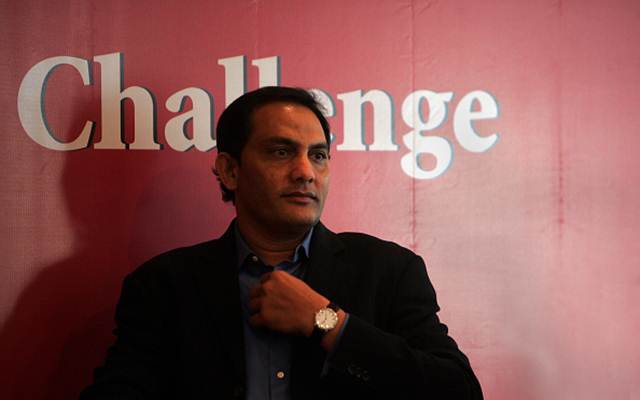 Follow us on Google News
The Hyderabad Cricket Association (HCA) recently received flak from former Indian skipper, Mohammad Azharuddin for not abiding by the recommendations of the Lodha Panel. The stylish batsman himself hails from the Nizam town of Hyderabad and hence, expressed his disillusionment with his home association quite vociferously. He also commented that the HCA is completely "illegal" as a governing body and has no right to be in power.
54-year-old Azharuddin made his grievances known to the media on Saturday when he spoke at length about the malpractices being followed by the HCA. He further accused the Ad-hoc committee chairman, Prakash Chand Jain for adopting unscrupulous procedures to conduct the Board elections. Azharuddin also stressed upon the fact that almost none of the selectors present in the HCA fulfil the eligibility criteria for holding their respective posts.
Azharuddin blasts the HCA
Speaking to the media, a disappointed Azharuddin said, "The present body is misleading everybody and they are doing nothing as per the law. They have announced that they have implemented the Lodha Committee in toto. But they have not made any effort to implement many of the points. As they have not implemented the Lodha Committee recommendations, they should resign and fresh elections should be conducted," he said.
"The Lodha Panel has clearly said that an election commissioner of the state or from neighbouring state to conduct the elections but in this case on appeal of Bharat Cricket Club, Rajeev Reddy, who is a close friend of Masood Khan, was appointed as Advocate Commissioner to conduct the elections, which will held in a wrong manner," Azhar added.
He also questioned the merit of the selectors and other important officials within the governing body. "Even the Deputy Accountant General Avinash K. Niankar, who has been appointed as CAG representative to the illegal Apex Council has not attended a single meeting till now. As per the rules his membership stands to be disqualified if he doesn't attend more than two meetings. As per the Lodha Committee recommendations, a player who has played more than 25 first class matches, can be a selector. In this case only Arvind Shetty has the eligibility but other two, P Ramesh and Srinivas Chakravarthy, have played only four matches and one match respectively. Actually, Shetty should be the chairman of the selectors," said the former skipper.
Follow us on Telegram