Mohammad Hafeez expresses disappointment after being called early from CPL
Hafeez might open on his reservation with PCB soon as per reports.
Updated - Sep 12, 2021 9:04 pm
8.3K Views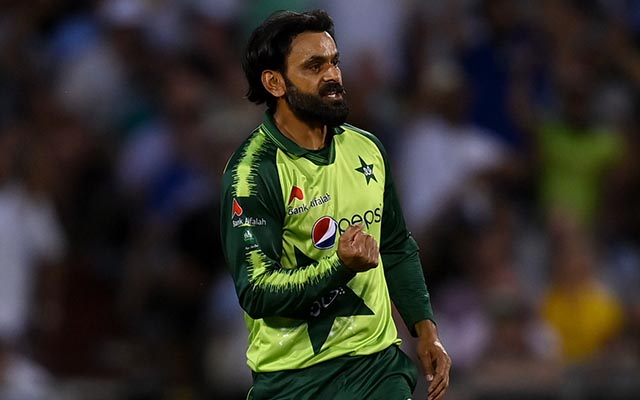 Follow us on Google News
The Caribbean Premier League is on and will see the final of the clash unfolding on September 15. In the recent turn of events, Pakistan's experienced all-rounder Mohammad Hafeez who is plying his trade in the CPL is being asked by PCB to return to his homeland way early than it was decided earlier.
As per the reports, PCB had given No Objection Certificate to Hafeez and other Pakistan players for CPL till September 18. However, the board is now asking players to return early and mark their presence for the New Zealand series on September 16. To avoid confusion, Hafeez requested the PCB Chief Wasim Khan and Director of international cricket Zakir Khan to let him continue his stint in the CPL.
However, his requests were denied and as a consequence, he is arriving in Lahore by Sunday (September 12). As the finale of the CPL is fixed for the 15th of this month, the league organizers had booked charter flights for the players to return to their homes after the event. The confusion even kicked off more when it came to the fore that all-rounder Imad Wasim had been given the deadline of September 17, unlike Hafeez.
Mohammad Hafeez to soon open up on his reservations with PCB: Reports
Out of surprise, Hafeez reached out to the officials to know about the double standard and got to know that Wasim's presence has been requested by CPL's CEO Pete Russell for the rest of the event. In the same light, Wasim has been allowed to stay back while Hafeez had to pack bags on quick notice. It is known that Hafeez hasn't been on good terms with PCB lately as he was even dropped from the squad against South Africa as he returned a bit late from the T10 league.
If reports are to be believed, Hafeez is set to address a press conference soon where he may talk about his differences with PCB after coming back to Pakistan. He is of the belief that such incidents take place so that he himself steps away from the game.
Follow us on Telegram