Morne Morkel rues yet another South Africa cricketer going for Kolpak deal
"Do you structure the contracting a little bit better?"- Morkel.
Updated - Mar 2, 2019 1:53 pm
10.9K Views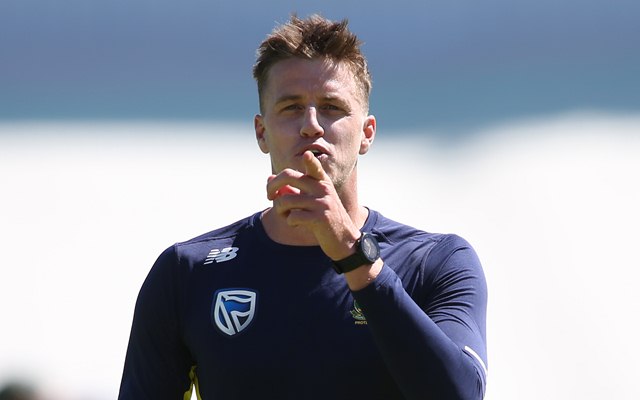 South Africa's internal policies have left a direct impact on its cricket as players have queued up to leave playing for the country and go for the more lucrative Kolpak deal. Former Proteas pacer Morne Morkel feels the trend is not a good sign for the country and it will continue to see more talent drain if its board doesn't come up with a plan. Morkel, who quit international cricket last year, said this while supporting young fast bowler Duanne Olivier's decision to end his international career after signing the same deal.
As per the Kolpak deal, citizens of nations that are part of European Union Association Agreements that are free trade pacts between the EU and other nations also have the right to work in any EU country. In cricket, players from nations that have such deals with the EU can play cricket in any EU nation without being considered an overseas player. Since South Africa are a part of a deal called the Cotonou Agreement with the EU along with Zimbabwe and other Caribbean nations, their players are eligible for the Kolpak deals as well.
Olivier is the latest player from SA to decide ending a promising international carer and choose an English county club. Uncertainty over chances and financial insecurity are the reasons that are forcing players to choose county over international cricket. The 26-year-old Olivier who made his international debut in 2017 took 48 wickets in just 10 Tests and looked a bright prospect for the Proteas. He has also played in a couple of ODIs and took three wickets. In 96 first-class games, Olivier has claimed 399 scalps.
'Cricket South Africa need to come up with plans'
"They [Cricket South Africa] have to sit down and come up with plans because they're going to lose a lot of players in the near future and they need to protect against that," Morkel, who himself has signed the Kolpak deal, was quoted as saying by cricket.com.au. He also said the players' tendency of drifting away from the national cricket set-up is also something to worry over.
"Do you structure the contracting a little bit better? What security do you give the guys (in terms of) life after cricket? You talk about investing, but once a guy retires, they sort of drift away. I can name a number of players who they have invested a lot of money in, but you don't see them coaching, you don't see them involved with our academies."
Morkel, who has taken nearly 550 wickets in international cricket, urged the authorities to give former players a platform so that they can continue to serve cricket even after the on-field life comes to an end.
Backing Olivier's call to exit international cricket, Morkel said the former's decision was a family one and one had to respect it but added that losing quality players is never a good news for the country.
[interaction id="5c78d0e1ed1699155b841172″]