Top 10 most sixes in Test cricket by a player
Updated - Dec 18, 2014 9:28 am
9.2K Views
Top 10 most sixes in Test cricket by a player: The thing that mostly excites the crowds in a cricket ground is sixes. Fours, wickets and extras possibly come after that. In the modern fast forward world, we see some slam-bang batting in both ODIs and T20s. But taking on the bowlers in test matches, the real format of the gentlemen's game is totally a different act. Out of the top 10 batsmen, only 2 of them are playing the game actively at this point of time.
Let us take a look at the Top 10 Players with most sixes in Test Cricket:
10. Matthew Hayden – 82 Sixes: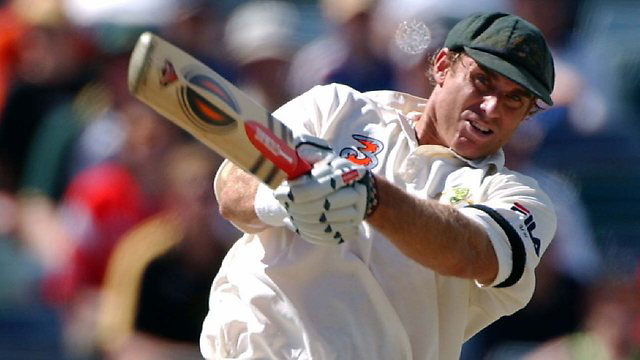 Follow us on Telegram
Few batsmen redefined the art of opening in test cricket. Matthew Hayden was one of them. The Australian southpaw never failed to take on the bowlers. He was never a Go-Out-And-Hit-It type batsman, but as he continued to get settled at the crease, Hayden made superb use of his fit to launch the spinners into the stands. He went on to hit 11 sixes in his knock of 380 against Zimbabwe included 11 sixes to break the then World Record for highest individual score in Test Cricket. He also peppered the boundary 5 times in his 203 against India in 2001, as his team went on to lose the match and the series. On an average, Hayden hit 8 sixes in every 10 tests he played.