MS Dhoni is still the first choice for top events, suggests former selector Sandeep Patil
According to Patil, Dhoni's fitness is superb and he has plenty of experience in playing under pressure.
Updated - Mar 22, 2018 12:20 pm
312 Views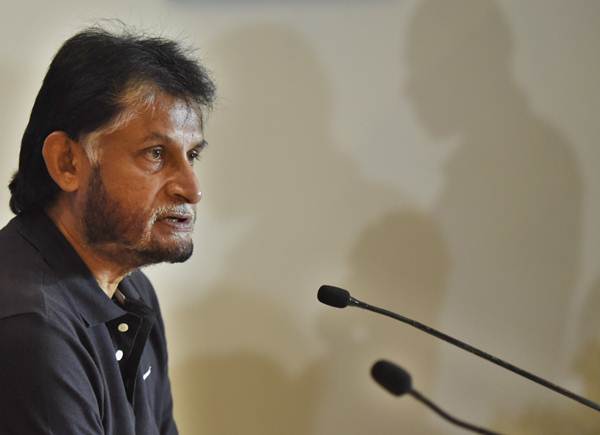 Former India selector and 1983 World Cup winning member Sandeep Patil feels that India should go with Mahendra Singh Dhoni as their first option for important matches. The former selector feels that after his brilliant performance with the bat in the recently concluded T20 tri-series Nidahas Trophy, Dinesh Karthik has presented his case strongly in front of the selectors but Dhoni should be the first choice. 
Patil said that after getting India call, players change their batting style which they feel is not of international level. According to him, they take extra pressure. While remembering Karthik from his early days, Patil said to TOI, "He was a different Karthik back then. It happens to a lot of players, that when they get a call to play for the Indian team, they suddenly feel that they need to play straight. They tend to forget their original style. They think that this is international cricket, they're representing India. Karthik cut down his flair, which was his USP and then he went to personal problems which didn't help."
Karthik has settled down now: Patil
Once MS Dhoni arrived at the scenes, replacing him was a daunting task as his consistent performance made sure that India never had to search another keeper. However, the former skipper has been struggling for form in the recent past. His ability to score quickly from the word go has been tamed with age. After the blitz that won India the Nidahas Trophy in Sri Lanka, there have been voices going around suggesting that Karthik should replace Dhoni.
Patil though has a different thought on this. According to Patil, Karthik with his performance has given selectors and management a great choice but for the important events, Dhoni should be the first choice. "Dinesh seems to have settled shown, and he has provided the team management and the selectors a reliable option. The performance in a final will definitely do a lot for Karthik," said Patil.
According to Patil, Dhoni's fitness is superb and he has plenty of experience in playing under pressure which will help India during the 2019 World Cup. Patil was of the thought that Dhoni can still deliver for India using his experiences.
Watch Kevin Pietersen's illustrious journey