MS Dhoni was very unselfish in his retirement decision
On 30th December 2014, MS Dhoni shocked India and the cricket world with his decision to retire from Test cricket.
Updated - Nov 4, 2017 1:56 pm
9K Views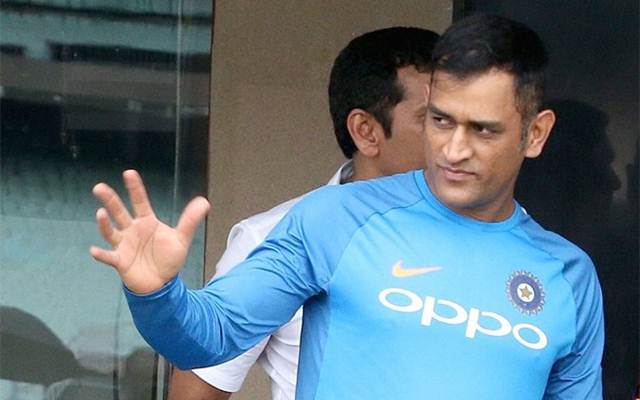 On 30th December 2014, MS Dhoni shocked India and the cricket world with his decision to retire from Test cricket. Dhoni had just played a good innings to grind out a draw in the 3rd Test of the 4-match series against the Aussies. This draw meant that Australia took an unassailable 2-0 lead but what happened later was a shock for one and all.
Decision was a big surprise
Rajdeep Sardesai in his book 'Democracy XI' has revealed that even Ravi Shastri was surprised by the decision. Shastri, who was the coach of Team India then had no idea that Dhoni was thinking along the lines of retirement.
"I had no inkling about what he had in his mind but that's typical of MS Dhoni. There are no half measures in what he does," he told Sardesai.
Shastri was not the only one who was surprised by the move of former Indian captain. Dhoni informed the secretary of BCCI about his decision, after that a team meeting was arranged to inform the team. Reportedly, this news shocked the players, some even cried hearing this news.
It was odd to see a legend like Dhoni retiring without any farewell or fanfare. Rajdeep revealed that he had not consulted anyone before taking the decision.
An unselfish decision
Former Indian captain opened up about his thinking behind the decision. Dhoni thought it was the perfect time to retire as Virat Kohli seemed ready to lead the team. He felt that Wriddhiman Saha was able enough to fill the void behind the wickets and he deserved a chance.
"I just felt that it was the right time and the right thing to do. Virat was ready to lead the team and a young wicketkeeper was emerging in Wriddhiman Saha who I felt deserved more opportunities," the Ranchi batsman argued.
Was not interested in personal milestones
People found it odd that the captain of Indian team decided to retire midway through the series. Dhoni said that series was gone as Australia had an unassailable lead so there was no point continuing for the last game. The Indian wicketkeeper-batsman argued that he had played 90 Tests and was satisfied with his career. So he decided against extending his career for achieving landmark of 100 Tests
"Look we had lost the series so there was no point hanging on. Virat was in great form and deserved a go. As for Tests, to be honest, milestones don't make a difference to me. Maybe if I had played 100 Tests I would have thought otherwise, but I was happy with what I had achieved and was leaving with no regrets" Dhoni revealed.