Munaf Patel denies links to betting syndicates in local league
The T20 league was played in Jaipur in the year 2017.
Updated - Apr 6, 2018 3:36 pm
785 Views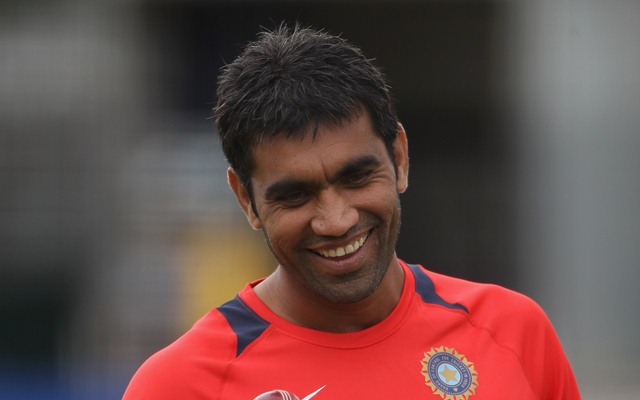 Veteran Indian cricketer Munaf Patel has recently found himself in an unwanted controversy. Some reports have claimed that the Ikhar-born pacer has links to the betting syndicates. Reportedly, Munaf was linked in an organized cricket racket that was partly funded by a private T20 League. The T20 league was played in Jaipur in the year 2017.
Earlier, there were no mentions of Munaf's involvement in the tournament. However, during the recent investigation of the Rajasthan Police Crime Investigation Department (CID) and an anti-corruption agency, the name of Munaf Patel surfaced the media. As per the recent reports in IBTimes, Munaf had attended the inauguration ceremony of the private T20 league known as the Rajputana Premier League.
The league came under the scanner of the BCCI and the BCCI Anti-Corruption Units recently. The ACU then initiated their research after the reports surfaced the media. Munaf has denied all reports of his connection to the league. He cited that there is absolutely no need for an international cricketer to fix matches in a local tournament.
"You must know that a person who has played the IPL, who has played for the country, will they do fixing in the Rajputana League? What's the big deal. If I get the money, can I not even go for the inauguration ceremony? Now Shahrukh Khan will come, Salman Khan will come, will they come for free? You know even they take money to come right?" questioned Munaf Patel as per the reports in Times Now.
'My life revolves around cricket'
Commenting further on the same note, Munaf Patel noted that he will never cheat on the game. Also, he warned the people trying to drag his name in the infamy circles to not do so. He reiterated that neither did he play in that private league nor was he associated with the league in any way.
"My life revolves around cricket, and I do not even do anything apart from playing cricket. If anyone accuses me, whether it's the CID or the Government, I will not leave them. I have not played nor I am a bookie. So there must be a proof right due to which these matters are emerging. You are calling me, you should have called the CID or the police and asked them the basis on which they were coming up with these names," Munaf stressed.
"Instead of asking me, ask them as to on what basis are they taking Munaf's name who had just come for the opening ceremony but does even know anyone," he concluded.
For the latest cricket news, follow CricTracker.