Nathu Singh of IPL fame gifts his father a brand new house
He is reportedly building a INR 1.5 crore house for his family.
Updated - Sep 14, 2017 8:24 pm
1.3K Views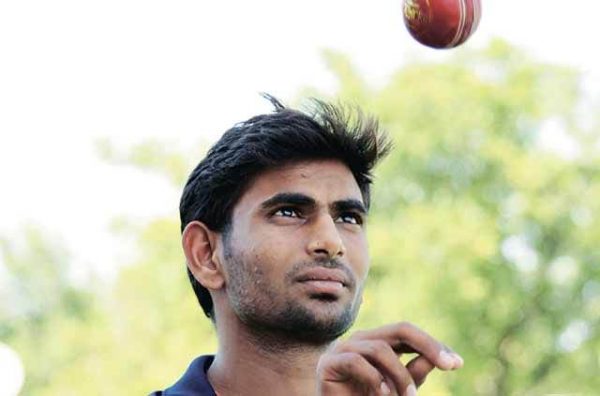 Young Indian pace bowler Nathu Singh has faced several personal hardships en route his way to the fame. The pacer shot to limelight during the IPL Auctions 2016 after the Mumbai Indians showed great interest in his services. From a base price of INR 10 Lakh, Nathu's auction value escalated big time to INR 3.2 crore. Albeit he did not get a game to play in that edition of the IPL, he surely had announced his arrival at the bigger stage.
In the following year, in 2017, Nathu Singh bagged a deal of INR 50 Lakh with the Gujarat Lions. He played two matches for the franchise. Things have not always been very sweet for the young man. He hails from a financially unstable background. His father worked in a wire factory and had to work over time to meet both ends meet. However, he ensured that Nathu got all the things that he wanted in order to pursue his cricket career.
As per the reports in Daily Bhaskar, Nathu's father had once taken a loan of INR 5000 to buy proper cricket shoes for his son. He then worked overtime in the factory to repay it. Now, his son, Nathu Singh, seems to be repaying the investments made on him. He is reportedly building a INR 1.5 crore house for his family.
Roots and beginnings
Talking about his background, he hails from a small village named Murlipura in Rajasthan. As a young kid, he used to play tennis ball cricket. After his friends suggested him to try leather ball, he joined a cricket academy in Sikar, a village almost 100 km away from Jaipur. Reflecting back at those days, Nathu credits his success to the tennis ball cricket. He feels that more effort is required to bowl quick with tennis ball and hence it helps a great deal.
"I was in eighth standard and around 12 years when I used to play with the tennis ball. I believe that tennis ball improves bowling because you have to put in a lot of shoulder in order to bowl quick," quoted Nathu Singh.