New Zealand Cricket dismisses the spot-fixing allegations by Al-Jazeera
Earlier, CA and ECB also refuted all the allegations.
Updated - Oct 23, 2018 10:46 am
1.2K Views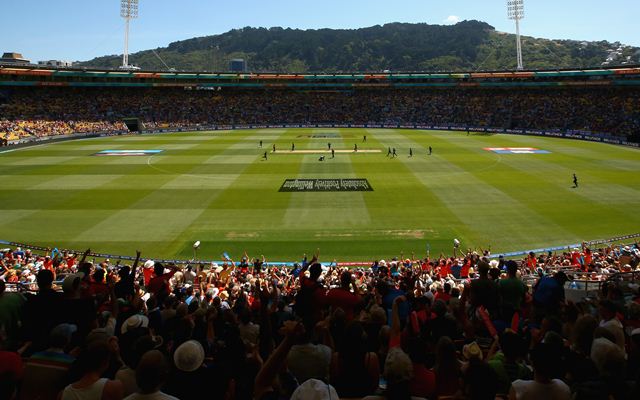 Follow us on Google News
The Al-Jazeera investigation unit, which claims to have uncovered corruption at the highest level of cricket, has taken the entire fraternity by quite a surprise. According to their reports, top cricketers from England, Pakistan and Australia were involved in match-fixing. Furthermore, the media organisation went on to release a second list of allegations relating to 15 Test matches. One of these games also included the New Zealand cricket team.
'Cricket's Match Fixers: The Munawar Files', the documentary which was released by Al-Jazeera alleges 26 planned spot-fixes. It was the Test match that the Blackcaps played against the Aussies in 2011 in Hobart which is allegedly fixed. Back then, New Zealand toured Australia for a two-match Test series.
The hosts won the first Test by a comfortable nine-wicket margin and were up by 1-0. However, New Zealand forged a comeback in the second game which went down to the wire. In this close encounter, the visitors just managed to win by 7 runs and level the series 1-1. The Blackcaps seamer Doug Bracewell accounted for nine wickets in that game.
Unsubstantiated allegations
However, the New Zealand Cricket (NZC) has rubbished all these accusations as "unsubstantiated allegations". Furthermore, they went on to encourage Al-Jazeera to go on to provide the evidence for the same. Richard Boock, the manager of public affairs said that NZC takes anti-corruption very seriously. He further added that they don't wish to undermine the integrity of the board and the players.
"NZC takes anti-corruption extremely seriously and has no wish to undermine its integrity by commenting on unsubstantiated allegations," he said. "We would, however, join the ICC and Cricket Australia in urging Al Jazeera to make all information relating to the allegations available, in the interests of natural justice and good journalism."
Earlier, Cricket Australia (CA) and England and Wales Cricket Board (ECB) also stood by its players and dismissed these allegations.
The matches under investigation
1. Australia v England, ODI, January 21st, 2011.
2. Australia v Zimbabwe, ODI World Cup, February 21st 2011.
3. England v Netherlands, ODI World Cup, February 22nd, 2011.
4. Australia v Kenya, ODI World Cup, March 3rd, 2011.
5. England v South Africa, ODI World Cup, June 3rd 2011.
6. England v Bangladesh, ODI World Cup, March 3rd, 2011.
7. England v India, Test, July 21st-25th, 2011.
8. South Africa v Australia, Test, November 9th-11th, 2011.
9. Australia v New Zealand, Test, December 9th-12th, 2011.
10. England v Pakistan, Test, January 17th-19th, 2012.
11. England v Pakistan, Test, January 25th-28th, 2012.
12. England v Pakistan, Test, February 3rd-6th, 2012.
13. Sri Lanka v Zimbabwe, World T20, September 18th, 2012.
14. England v Afghanistan, World T20, September 21st, 2009.
15. South Africa v Pakistan, World T20, September 28th, 2012.
[interaction id="5bcda3d0273bf60a0fea009e"]
Follow us on Telegram