Nidahas Trophy 2018: Bangladesh man fakes death after failed cricket bet
The Bangladesh side lost the Nidahas Trophy by a slender margin.
Updated - Mar 27, 2018 5:11 pm
1.2K Views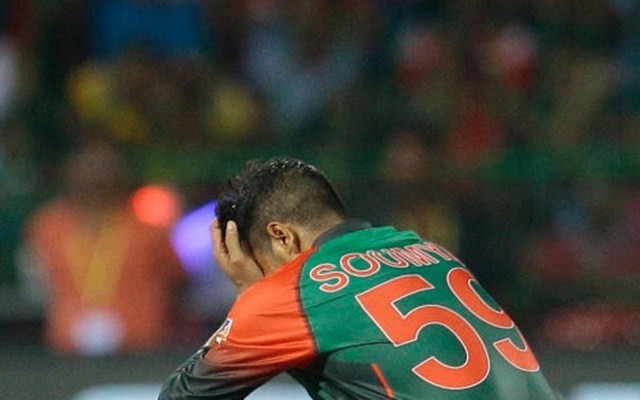 The final match of the Nidahas Trophy was a nail-biter. Bangladesh had the upper hand until the 19th over of the game. Dinesh Karthik played a blinder and hammered a last-ball six to take India over the line and lift the trophy.
Betting is illegal in Bangladesh. But in recent years underground betting on cricket has boomed, with millions of dollars changing hands during internationals and Bangladesh Premier League games. Recently, a man named Adel Shikder had faked his death on social media after he lost $1800 dollars. He is said to have used red fruit juice as imitation blood.
The use of fake blood and a make-up artist
"He hired a film make-up artist who is an occasional videographer to film his 'murder' after he lost a bet of 150,000 taka ($US1,800) on the Nidahas trophy final between Bangladesh and India. He had won 40,000 taka from the same person during the Bangladesh-Sri Lanka semi-final, which Bangladesh won. He spent the money and then he made a bigger bet in the final." senior Dhaka police official Kamruzzaman Sardar told AFP.
The video was shared over 10000 times on social media in which two people were seen holding Shikder down and trying to slit his throat. Fruit juice syrup was used as fake blood and Shikder sent the video to the person against whom he lost the bet anonymously. He then informed his younger brother about the location of the corpse by changing his voice. This prompted Shikder's parents to lodge a complaint but police failed to find the corpse.
The case unraveled after police arrested the make-up artist on Saturday and the next day Shikder was detained in the central district of Faridpur. "I did it so that he did not seek any money from me. I did not realize it would cause all this," Shikder said when paraded before television cameras.