No player should participate in IJPL T20, BCCI tells state units
Indian cricketer Gautam Gambhir is the brand ambassador of the tournament.
Updated - Sep 11, 2017 8:04 pm
3.1K Views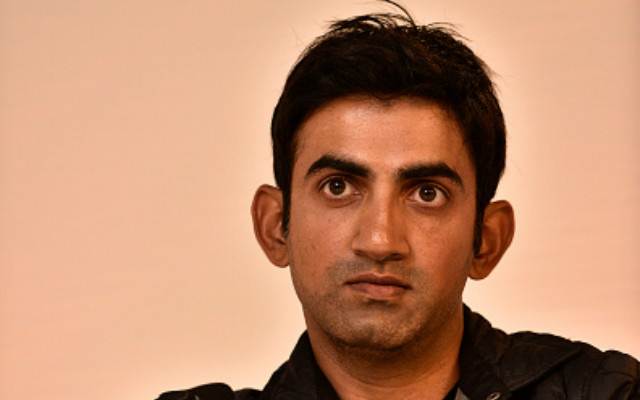 The BCCI has stated that it's registered players should not participate in the unsanctioned Indian Junior Players League(IJPL), starting on September 19 in Dubai. The games will take place at the ICC Academy Ground in Dubai. During its launch, the organisers used ICC's logo along with other sponsors.
The email that BCCI acting secretary Amitabh Choudhary sent out to the states is with PTI. A secretary of a BCCI state unit admitted to have received an email from Choudhary. Interestingly, Indian cricketer Gautam Gambhir is the brand ambassador for the tournament.
BCCI  says no
The letter states: "Our attention has been drawn to the following tournaments. A) Indian Junior Players League (IJPL) B) Indian Junior Premier League. Please note that BCCI has not approved both these tournaments. You are requested to advise the registered players of your association that they should not associate with these tournaments."
A state association secretary told PTI: "We have a complete database of the registered U-19 and U-16 players. If anyone defies the BCCI diktat, he would be de-rostered immediately. Also, I don't think any player who will be a part of this league can play any BCCI accredited tournaments (age-group tournaments like Cooch Behar Trophy, Vinoo Mankad Trophy or Vijay Merchant Trophy)."
Gambhir backs the league
"I am delighted to be part of the IJPL T20 which is a unique platform for youngsters in India to showcase their talent and get into the limelight during the conduct of the League. I take this opportunity to convey my best wishes to each of the 240 players," Gambhir was quoted as saying in a press release during the launch of IJPL.
Teams:
Gujarat Greats, Kolkata Strikers, Bangalore Stars, Assam Rangers, Pune Panthers, Delhi Dashers, Ranchi Boosters, Punjab Tigers, Dehradun Rockers, UP Heroes, Hyderabad Hawks, Chennai Champs, Rajasthan Roarers, Mumbai Masters, MP Warriors, and Haryana Hurricanes.