"Not really"- Virat Kohli on the possibility of Rishabh Pant opening in T20Is
Pant has been enduring a pretty tough time with the bat as well as with the wicket keeping gloves.
Updated - Dec 5, 2019 7:07 pm
10.2K Views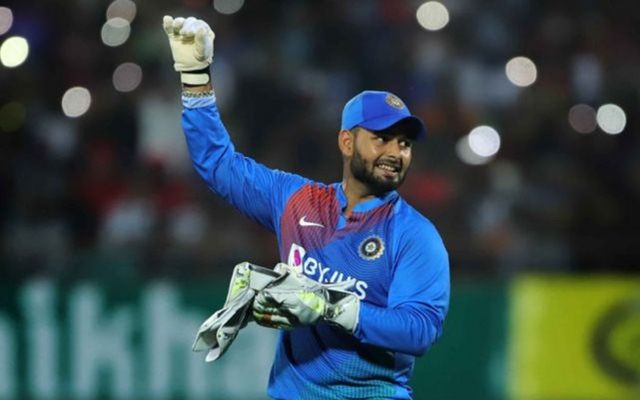 The next month and a half all be about Team India using the bilateral T20I series to iron out whatever chunks that exist in their set-up and zero in on a match-winning squad for next years' quadrennial event in Australia. The caravan starts with the three-match Twenty20 International series against Kieron Pollard-led West Indies in Hyderabad from December 06.
Virat Kohli, during the pre-match conference, talked about a variety of topics like the fast bowler, Pant's form and the need to leave him alone. The Indian captain offered his support towards the struggling Pant and also called for patience from the fans. However, the skipper wasn't much in favour of the prospect of Pant opening the batting in T20I cricket. 
"Not really (on opening). In the Indian team if you look at the top-3/4 batsmen right now – and I had mentioned this about (Wriddhiman) Saha as well in Kolkata when I was asked about him playing shorter formats and I said that in IPL you have 8 teams and you have a lot more players who can play in a lot more positions," Kohli said in the pre-match presentation when he was asked about the southpaw getting a chance to open with Rohit Sharma considering Dhawan's absence.
Rishabh Pant has been coping with criticism
One of the issues that Team India has faced in the T20I cricket is that they have treated T20 as a shortened version of ODI cricket. And, while the top order has regularly given the side potent starts, the lack of real explosive batsmen who can tee off from the very first ball has been a glaring absence.
With Shikhar Dhawan injured, KL Rahul- easily the best T20 opener in India alongside Rohit- who boasts of an average and strike-rate in excess of 40 and 140 respectively, will get his rightful chance to stake his claim at the top of the order.
Talking of Rishabh Pant, Kohli echoed what Rohit Sharma had said a few days ago- the need to leave the left-hander alone. Pant has been enduring a pretty tough time with the bat as well as with the wicket keeping gloves.
The southpaw has been coping with criticism from both fans as well as former cricketers and with Sanju Samson breathing down his neck, this series could well turn out to be a moment of truth for the Delhi cricketer.