Pace, intent and ferocity – Dale Steyn, the quintessential fast bowler
Dale Steyn finished his Test career as South Africa's leading wicket-taker with 439 wickets to his name.
Updated - Sep 2, 2021 12:47 pm
1.1K Views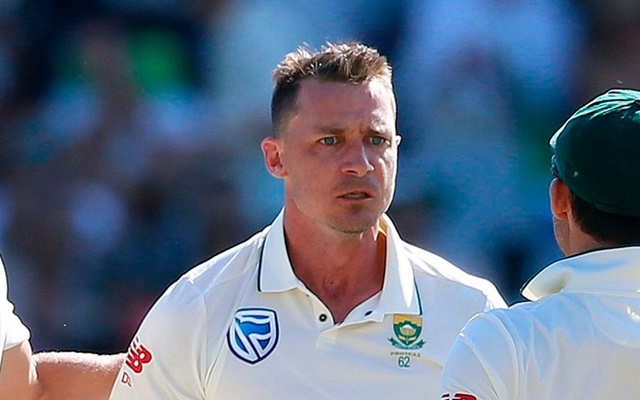 Follow us on Telegram
Intent, fire, and passion in eyes are usually seen in every fast bowler when he or she runs in to bowl an over. While some flaunt it in style, others evoke fear in the batter's mind. Dale Steyn certainly belonged to the second category and bossed the game for more than a decade. 
Burst onto the scene in 2004, Steyn ruled Test cricket by being the number one ranked bowler for more than five years. Be it sub-continent or seam and swing conditions, Steyn would often give timely breakthroughs for his then captain Graeme Smith. That South Africa dominated Test cricket for nine years was due to his exceptional bowling with the new as well as the old ball. 
His stupendous record in Asia, where he finished picking up 78 Test wickets is second to none. Often where spinners rule the roost, the pacer with his late swing movement and pinpoint accuracy was a handful for the batters. His 10-wicket haul in the Ahmedabad Test match during the team's tour to India in 2008, amplified the fact that how deadly he can be in Asian conditions too. His duels with top batters of the era like Sachin Tendulkar, Michael Clarke, and Kevin Pietersen would be fascinating to watch.
He kept banging in short to Clarke and posed some awkward questions during the 2014 series. Pietersen, who came in with a reputation to hit big suddenly found the going tough against the South African pacer in Leeds Test. He had that innate ability to trouble best of the batters with different skills like pace, swing, bounce and seam movement. 
The legendary figure of South African cricket 
As he announced his retirement from all forms of cricket on Tuesday (August 31), a part of a Golden era of fast bowling has gone. There won't be his typical vein-popping celebration to see, there won't be those deadly stares, those "how dare you hit me", on the show, there also won't be that customary friendliness of appreciating the opponent and there certainly won't be another Dale Steyn. He took to Twitter to announce this emotional news.
"Today I officially retire from the game I love the most. Bittersweet but grateful. Thank you to everyone, from family to teammates, journalists to fans, it's been an incredible journey together," Dale Steyn wrote in his tweet.
In a country where a plethora of fast bowlers were produced, it would not be wrong to say that the pacer overshadowed the likes of a certain Allan Donald, Shaun Pollock, Makhaya Ntini and Morne Morkel. It was due to his indefatigable appetite of taking wickets coupled with relentless aggression to be the best bowler, which made him achieve great things for South Africa as a fast bowler.
He finished as Proteas leading wicket-taker with 439 wickets in just 93 Test matches. If injuries didn't rob off few years, Steyn Gun could have even ended up coming close to Glenn McGrath's tally of 563 wickets.
Most wickets for pace bowlers in Test cricket
| | | | | | | | | |
| --- | --- | --- | --- | --- | --- | --- | --- | --- |
| Player | Career Span | Mat | Inns | Wkts | Avg. | SR | 5W | 10W |
| James Anderson (ENG) | 2003- | 165 | 307 | 630 | 26.51 | 56.3 | 31 | 3 |
| Glenn McGrath (AUS) | 1993-2007 | 124 | 243 | 563 | 21.64 | 51.9 | 29 | 3 |
| Stuart Broad (ENG) | 2007-2021 | 149 | 274 | 524 | 27.84 | 56.9 | 18 | 3 |
| Coutney Walsh (WI) | 1984-2001 | 132 | 242 | 519 | 24.44 | 57.8 | 22 | 3 |
| Dale Steyn (SA) | 2004-2019 | 93 | 171 | 439 | 22.95 | 42.3 | 26 | 5 |
Year after year, Steyn would churn up picking wickets for South Africa and break records for fun. He finished with a scarcely believable strike rate of 22.95, which further proved Smith's trust in the pacer in breaking partnerships.
An inspiring fast bowler
South African speedster Shabnim Ismail took up fast bowling because she wanted to bowl as fast as her idol Steyn could bowl. Ismail is the fastest bowler in the women's game, and she thanks her idol for helping her become one of the fastest bowlers in the women's game. The pacer recalls a moment when she met Steyn for the first time. 
"The first time I bumped into Steyn was at the Cricket South Africa awards in 2012. I wanted to say so much, but all I remember squeaking out was: 'I'm a big fan,'" Ismail told to ESPNcricinfo.
Not only Ismail, but the legendary South African pacer was also a role model to several aspiring fast bowlers due to his innate ability to marry speed with control. Even former India pacer Zaheer Khan used to love Steyn for his wonderful work as a fast bowler and also thanked him for making him evolve as a pace bowler.
"I trained under him at the MRF Pace Foundation and, when I started playing cricket, I used to read his book, 'The Art of Fast Bowling. So, in a way, he s been my role model. Spending time with him at the foundation helped me a lot as a bowler. Him appreciating my credentials as a fast bowler is a great feeling," Zaheer said.
The leader of the South African pace attack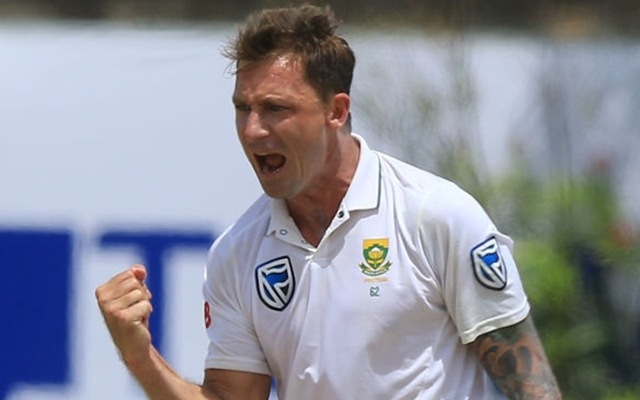 During South Africa's Test series Down Under in 2016, the then 34-year-old was grappling with some discomfort on his bowling arm. Yet he ignored that fact and continued to bowl for his then skipper Faf du Plessis. 
As usual, David Warner had gotten Australia to a tremendous start and the home team raced to 160 odd runs. With their backs against the wall, Steyn managed to finally provide South Africa a breakthrough by prizing Warner out. With that wicket, Steyn also clutched his shoulders and, he signaled to the dressing room. He soon left the field, but not before giving a timely breakthrough and allowing South Africa a chance to win the match as well as the series.  
He was also instrumental in helping the team stage a come-from-behind victory in the 2008 series by picking up a 10-wicket haul in the Melbourne Test. He also contributed well with the bat and registered his highest score in Test cricket. 
A smiling personality off the field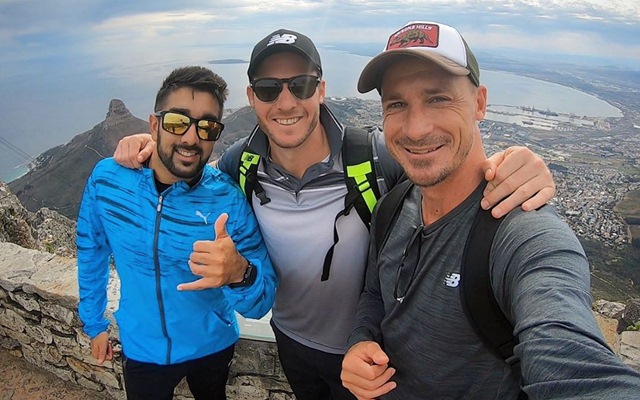 Although he came across as a menacing person on the field, he was just the opposite person off the field. He was also one of the funniest persons and would always end up playing pranks on his teammates. Also, while playing many franchise cricket across the globe, the pacer created boundless memories and friendships. Virat Kohli has time and confessed his respect for Steyn when he played for RCB in the IPL. 
As soon as he announced his retirement former cricketers and the current ones paid a heart-warming tribute to the fellow South African legend. Ian Bell wrote how tough were the Proteas side when Steyn was at his peak. "A great competitor. That South African side was fantastic and always tough to play against. Any player will say it's vital to challenge yourself against the very best and Dale was just that. Enjoy your retirement mate."
A great competitor. That South African side was fantastic and always tough to play against. Any player will say it's vital to challenge yourself against the very best and Dale was just that. Enjoy your retirement mate. https://t.co/MODX8WftP0

— Ian Bell (@Ian_Bell) August 31, 2021
 Former India pacer Munaf Patel took too took to Twitter and congratulate the champion South African pacer. "Congratulations speedster on your wonderful career you have achieved a big milestone in an era. Goodluck for new innings. Happy retirement."
Congratulations speedster on your wonderful career, you have achived big milestone in an era. Goodluck for new innings. Happy retirement.

— Munaf Patel (@munafpa99881129) August 31, 2021
Steyn earned that respect, trust and admiration from peers and competitors due to his stupendous bowling and picking up wickets against any conditions. Undoubtedly, it would not be wrong to say that it is indeed a 'bittersweet' ending to a phenomenal career. 
Follow us on Google News