Pakistan Twitter users lash out at ICC for not including any cricketer from their country in Teams of Decade
ICC announced T20I, Test and ODI Team of the Decade on Sunday.
Updated - Dec 27, 2020 6:47 pm
82.9K Views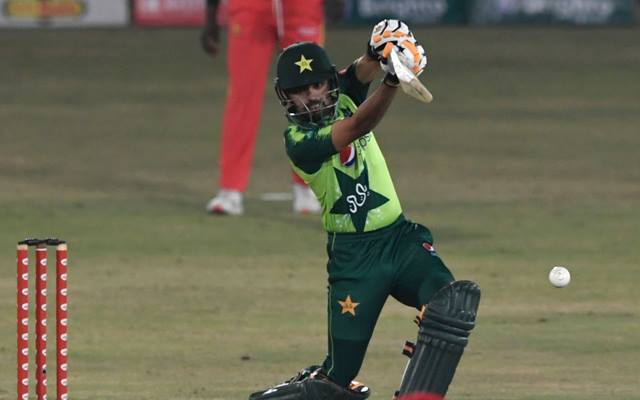 Follow us on Google News
The International Cricket Council (ICC), on Sunday, announced the Test, ODI and T20I team of the decade. India's current skipper Virat Kohli is the only cricketer to make it to all the three teams. He was also made the Test team's captain for the way he led the Indian team from the front. MS Dhoni was named the skipper of the ODI and T20I team of the decade.
While a lot of superstar cricketers managed to get a place in the side, ICC didn't include even a single Pakistan cricketer in any of the teams. This has left the former Pakistan cricketers and the fans in the country fuming. The country produced some of the decent cricketers during the decade and at least a couple of them deserved a place in different teams according to many.
Notably, this is the first time that ICC decided to consider the fans' vote to pick the team of the decade and other awards. 10% of the weightage was given to the fans' votes while the expert panel's vote was considered 90% while picking the team. Moreover, none of the Pakistan Women cricketer made it to the ODI and T20I team of the decade in Women's cricket.
Babar Azam and Sana Mir are two top cricketers from Pakistan
Interestingly, Pakistan's current all-format captain Babar Azam wasn't included in the T20I team of the decade. He is one of the top run-getters in T20 cricket for Pakistan and has been constantly scoring runs in the format over the last few years. Rather he was the number one T20I batsman in the ICC Rankings and was overtaken only recently by Dawid Malan.
In Women's cricket as well, Pakistan had Sana Mir, the cricketer who became the number one in ICC ODI Women's Rankings for bowlers in October 2018. She played 120 ODIs and 106 T20Is for her country picking 151 and 89 wickets respectively. Apart from these two, a few other cricketers including Younis Khan did well for Pakistan at the international level in the past decade.
But none of them were included in ICC's team of the decade in any format and for the same reason, the fans from Pakistan lashed out at the world cricketing body.
Here are some of the tweets:
Younis Khan and AB de Villiers deserves to be in Test Team of the Decade. @ICC #ICCAwards | #Cricket

— 𝐁𝐚𝐁𝐚𝐑'𝐬 𝐖𝐚𝐫𝐫𝐢𝐨𝐑⚔️ (@BabarIndiaFC) December 27, 2020
Younis khan should have been included in the test team of the decade, played only 19 tests out of 115 in home. Averages 50 + with close to 10K runs, has a triple century and centuries in eleven different countries.#ICCAwards

— Rohith. (@sarcalogy) December 27, 2020
As expected. https://t.co/1M0YUq537d

— Shoaib Akhtar (@shoaib100mph) December 27, 2020
TYPO Error {They forget to write IPL-T20s team for the decade}

— Rashid Latif ®️🇵🇰🌹 (@iRashidLatif68) December 27, 2020
ICC t20i team of the decade is shit😕🤨 no Pakistani player included while pak hv won 11 consecutive series in this decade.Totally injustice 👎👎@ICC @TheRealPCB

— Umair Ali (Pakistan Zindabad💝♥️) (@umairali5320) December 27, 2020
not even younis khan in the test team of the decade.#ICCAwards2020

— smeagol (@raeeskashmir_) December 27, 2020
Test team of the decade and no Younis Khan in it?
Dont tell me

— Faizan Wajid (@FaizanWajid6) December 27, 2020
Not the best of decades for Pakistan cricketers:

0 players named in the ICC Test Team of the Decade

0 players named in the ICC ODI Team of the Decade

0 players named in the ICC T20I Team of the Decade#cricket

— Saj Sadiq (@Saj_PakPassion) December 27, 2020
Yes Pakistan has been shit in ODIs and Tests but no Pakistani player in T20 team of the decade is really a joke. ICC should have some shame #ICCAwards

— 𝗨𝗦𝗔𝗠𝗔𝗔 🇵🇰 (@i_usama97) December 27, 2020
Pakistan remained the world no. 1 team in T20's for very long time but there is no Pakistani cricketer in ICC T20 team of the decade 🤷🏻‍♂️🤷🏻‍♂️
Wth @ICC @TheRealPCB

— Muhammad Waheed (@WaheedViews) December 27, 2020
ICC = Indian Cricket Council
And "i" in Icc stand for IPL 🙄
Ladies and Gentlemen this is IPL team of the decade for you presented by @ICC#ICCAwards2020 #ICCAwards #Pakistan pic.twitter.com/W8Gwkeqpd2

— Muhammad Afaq (@1tx_afaq) December 27, 2020
Everyone Is Like Why These Are Not In Any ICC Team Of The Decade 🌚

The Answer Is So Simple ;
These All Legends Played From Pakistan Not From India Or Australia 😂✌️ pic.twitter.com/VCot9Z92Y9

— M S C 🌹 (@_friendlycheema) December 27, 2020
What A Shame…🥺

ICC Men's Team Of The Decade Has No Player From Pakistan.

Note: Pakistan Was The Only Team Which Was Unbeaten In Eleven t20 Series In This Decade.

Favoritism At It's Peak.✊🏼 pic.twitter.com/cdDRkLaVw5

— Homo Sapien (@UltraHomoSap) December 27, 2020
You've got to be pretty sub standard when not a single player from your team features in @ICC Team of the Decade across 3 formats. The fact is Pakistan did reach #1 in Test cricket & #1 T20i team for over 1.5 yrs. Some would call it biased and scandalous. I'd agree. #ICCAwards

— Zain Habib (@Zain_Habib) December 27, 2020
5 Pakistani Bowlers Included The All-Time Top Ranked T20i Bowler Is Of Pakistan And Not A Single One From Them Is In ICC Team Of The Decade 🌚😂

Seriously, It's A Joke 😂😂🔥 pic.twitter.com/JQv2U56kIb

— M S C 🌹 (@_friendlycheema) December 27, 2020
Not a single Pakistan player in the team of the decade. Shame on ICC for being biased https://t.co/Maiw6E9HgI

— Hassankhanyousafzai (@HKY579) December 27, 2020
So Rashid Khan makes it to the ICC T20I team of the 'Decade' after taking total of '3' T20I wickets in his career against England, South Africa, Sri Lanka, India, Pakistan, Australia and New Zealand. LOL#ICCAwards

— Shaikh Saab (@SaidbyAbdullah) December 27, 2020
Sadly no Pakistan player in the ICC team of the decade in any format.

No Saeed Ajmal, No Umar Gul No Babar Azam, No Younis Khan#ICCAwards pic.twitter.com/MGE9ZKw8sj

— Ahmer Najeeb (@AhmerNajeeb) December 27, 2020
Follow us on Telegram