Pandurang Salgaoncar never intended to say what he said
He feels he has been trapped.
Updated - Oct 27, 2017 5:35 pm
152 Views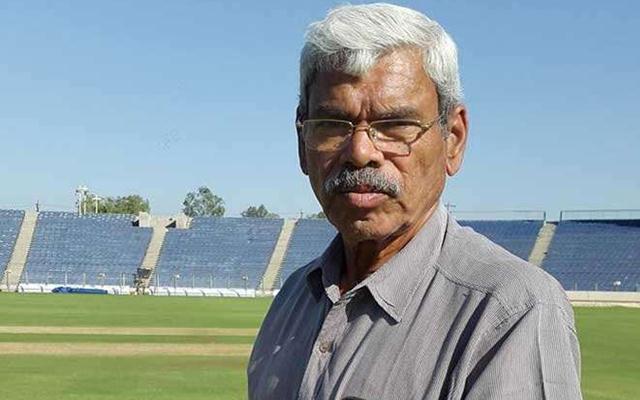 Follow us on Google News
Pandurang Salgaoncar, the suspended curator of the MCA Stadium came under the scanner on Wednesday (October 25) when he was caught revealing the information about the Pune pitch. It was a sting operation by India Today and the undercover reporter took all the details of the pitch from him and also entered the ground with him to access the pitch which is not allowed according to the rulebook of the ICC. However, now Salgaoncar has himself cleared that he had no intentions of fixing the game and also never intended to say what he actually said.
The Anti-Corruption Unit (ACU) of the ICC is also looking into the matter now and the investigation is in progress. However, BCCI was quick to act on the issue and suspended the curator straight away and ensured that the match was not called off. Ramesh Mhamunkar the curator cum observer appointed by the board to look after the things is also likely to be questioned now. It is being said that he should have stopped the reporter from entering the ground but he didn't act either.
He has made the biggest mistake of his career
According to Mid-day, the sources close to the former Ranji Trophy player have confirmed that he had no dubious intentions and is now regretting it. "He was very hurt with what appeared on TV and said he never intended to say what he did. He told me he was just joking with them. He knows he has made the biggest mistake of his career as a curator," he stated after speaking to Pandurang Salgaoncar on Thursday.
One of his friends also backed the senior MCA official and said that he can never do anything wrong. "Cricket and good pitches are his passion. He can never do anything wrong. Financially, he is well off as both his sons have good jobs. It was always his passion to be a curator and that's why he was continuing to do this job even at 68. Only a few years ago, he underwent heart surgery. He is still quite shocked with his conduct and is unable to explain why he said all those things. Yes, he feels he has been trapped," he said.
Follow us on Telegram