Parineeti Chopra clears air about dating Indian cricketer
A Twitter banter and they were listed as a couple.
Updated - Sep 6, 2017 10:10 pm
8.1K Views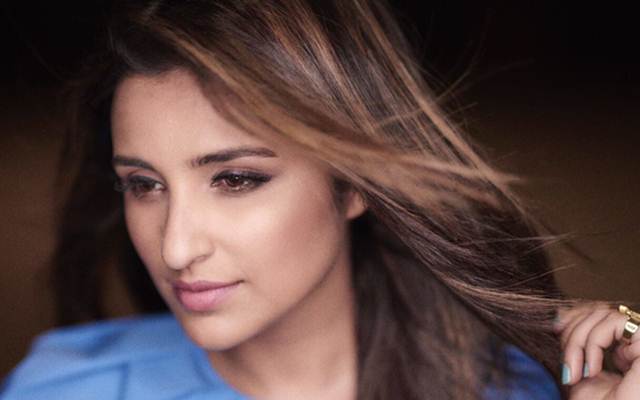 Talks of another Bollywood-Cricket love saga sparked when Indian all-rounder Hardik Pandya and Parineeti Chopra. While the duo has never been spotted together neither do they have the 'close friends' tag it started when they had quite an interacted on Twitter. Parineeti posted an image on the micro-blogging platform with an interesting caption which forced Pandya to respond.
The caption suggested that she had a perfect trip with an amazing partner. Hardik in his guess stated that he senses another Bollywood-Cricket link there since they already have one in the team now with skipper Virat Kohli dating Anushka Sharma. That was enough for the social media buzzers to go crazy and soon enough there were speculations that the link might be between the two and in no time they were made a couple.
Not dating Hardik
Parineeti was asked about it in a media interaction at an event and she dressed it down in a breath. "Whether I am single or not is not a discussion but yes, I am definitely not dating Hardik Pandya. I heard about it just this afternoon when a few of my friends shared it with me and I was surprised, as to when did this happen in my life," she said.
That was not the only point of discussion there as the journos also asked her about the upcoming projects. Pari talked about the upcoming movie where her Ishqzaade co-star Arjun Kapoor. It is Dibakar Banerjee's 'Sandeep & Pinky Faraar'.
Talking about the preparations for the move, she stated: "We are already in preps. Arjun has already started workshops with Dibakar, I am starting with Golmaal Again promotions now and then after its release, I will join the workshops immediately after but I am very excited as it's going to be an intense film, a physically and mentally challenging film. So very excited to get into it. After that we are doing a very light film Namastey Canada. So it is like we will be spending next one year together,"
"I am very excited, I get along very well with him as he is one of my closest friends in the industry and he will be my co-star," Parineeti concluded.