Prithvi Shaw – A precious young talent flirting with wilderness amid struggling with temperament
Shaw rose to prominence when he broke a 1901-record of the highest individual score in any organized form of cricket when he shellacked the opposition to the tune of 546.
Updated - Jan 10, 2020 5:03 pm
724 Views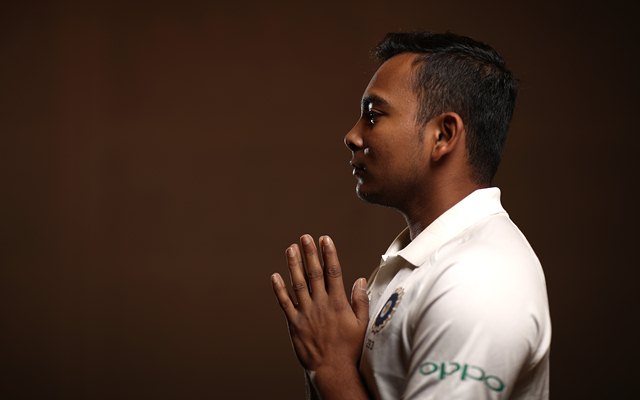 One word that comes to many minds when they hear or read the name- Sachin Tendulkar? An outrageously talented individual? A Prodigy? One of those rare breeds especially blessed by the Almighty God, himself? God? Tendulkar was a combination of all of those. There were a lot of things that Sachin used to do on the field which normal cricket couldn't even think of, let alone emulating them.
Yet, we will be doing a gross injustice to the genius that was Sachin Ramesh Tendulkar, if we shrug off his achievements by saying, 'Oh! He was god-gifted and was a child prodigy'
Talent was one facet that led to Tendulkar do what he eventually managed to do for 24 years, but it was just 'one' of many things that went into the making of the great man. After all, Tendulkar isn't the only child prodigy that graced this beautiful game. But, tell me how many of them went on to achieve their truest potential as Sachin did?
It can lead you into a comfort zone, where you almost start taking it for granted. It's what you do with that talent that separates the men from the boys. Take the example of Sachin and Vinod Kambli, and chart the trajectory of their careers. Does that tell you something? Was Kambli less talented than Sachin? Hell, some would even say that the southpaw was blessed with more gifts by God than the 'Cricketing God' himself. 
So, then what went wrong? One played for over 24 years, broke almost all the records besides imprinting a cult status across the cricketing landscape while Kambli played his last Test at the age of 22 before descending into the wilderness after he was bounced out by Ambrose and co. This is because one of them knew that talent wasn't going to open every door for him in international cricket.
Talent might open the first door, it may even open the [n-1]th door, but it will never ever open the nth door. To open the nth door, you need to have an incredible work ethic, the relentless desire to improve every single day, a penchant for perfection and most-importantly a level-head, and Tendulkar knew it from the very beginning, unlike his partner-in-crime in his growing up days, Vinod Kambli, unfortunately.
Prithvi Shaw in an incredible talent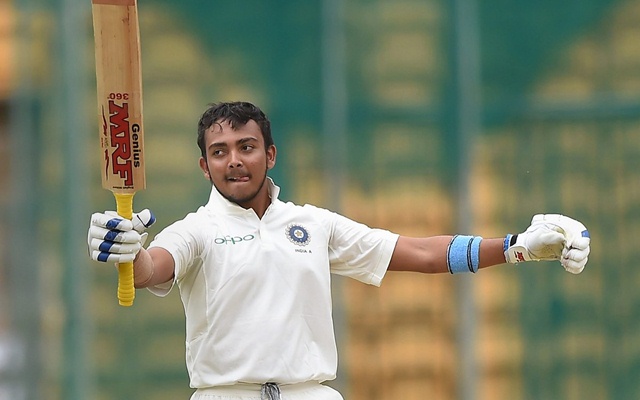 Exactly 24 years, after a young prodigy from Mumbai, took over the cricketing world, another precocious talent emerged in the form of Prithvi Shaw and ironically it was at the same time when Sachin Tendulkar walked into the sunset- November 2013. Shaw rose to prominence when he broke a 1901-record of the highest individual score in any organized form of cricket when he shellacked the opposition to the tune of 546.
The precocious young talent would then go on to equal Sachin's record of scoring a hundred on debut in Ranji and Duleep Trophy and then lead India U-19 to World Cup glory in 2018. Shaw is an incredible talent. And, he gave another testimony of it when he smashed a whirlwind hundred on Test debut against the West Indies.
And, as is always the case when a short-statured youngster from Mumbai unleashes his talent on the world stage, the entire cricketing folklore proceeded to bow down to Shaw. The world was at Shaw's feet, quite literally!
It has been downhill since proving his mettle on the world stage
But, since then it has been downhill. It all started with his injury in a practice game ahead of the Test series against Australia where he sprained his ankle while fielding. But, post that reports had emerged that the team-management wasn't happy with Shaw's efforts in his recovery process because of which he was sent back.
Prithvi has always refuted the claims but that isn't an isolated event that has raised question marks around the youngster's temperament. His style-of-living off the field has also come under heavy scrutiny when he was handed a six-month backdated suspension for consuming a banned drug during a Mumbai T20 League fixture.
And, now recent reports have emerged that the Mumbai team-management isn't happy with Shaw's 'lack of discipline' and work-ethics. Injury hasn't helped his cause either. The youngster hasn't played a Test match for India since his debut series against the West Indies fifteen months ago, and during this period, Mayank Agarwal and Rohit Sharma have emerged as the first-choice pair with his U-19 teammate Shubman Gill serving as a back-up, and he is now set to miss the entirety of the New Zealand tour thanks to the injury he suffered during a Ranji Trophy fixture against Karnataka.
While injuries are not in anyone's hands, having a disciplined work ethic certainly is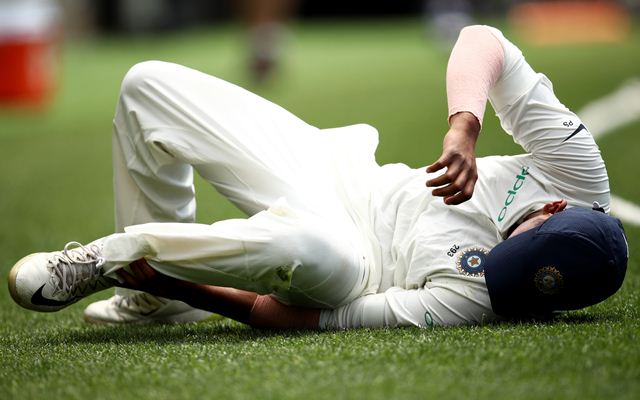 Shaw is an incredible talent. And, he is a fighter too, he knows how to make a comeback, his exploits at the fag end of Syed Mushtaq Ali T20 Trophy and the Ranji Trophy opener against Baroda being a case in point.
But, what Prithvi must understand is that for him to become a great player, the intersection of talent and temperament cannot be a null set, and ultimately the latter will decide as to where he will end up: in the league of the greats of the game or as another one of those, "Oh! What could have been?" story of unfulfilled talents. 
That said, the responsibility lies on Indian cricket too because sometimes characters like Prithvi Shaw need to be handled differently. You have to find ways of getting the best out of them. You handle them well, it helps you unearth a match-winner, you mishandle them, you risk of losing a once-in-a-generation talent. And, Shaw is too precocious talent to lose!
Watch: Irfan Pathan's interview post his retirement