Rajasthan cricketer Dishant Yagnik to stall his retirement plan
Yagnik represented Rajasthan in 46 first-class matches.
Updated - Oct 17, 2017 12:46 pm
3.2K Views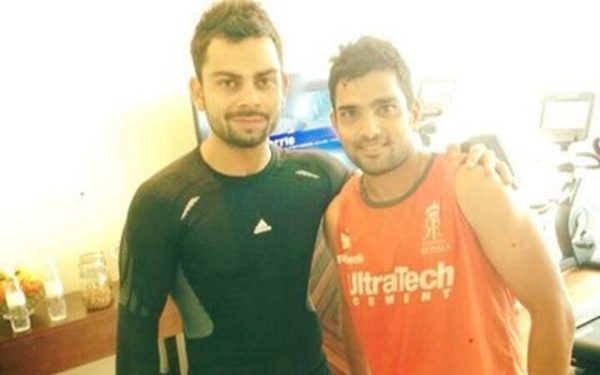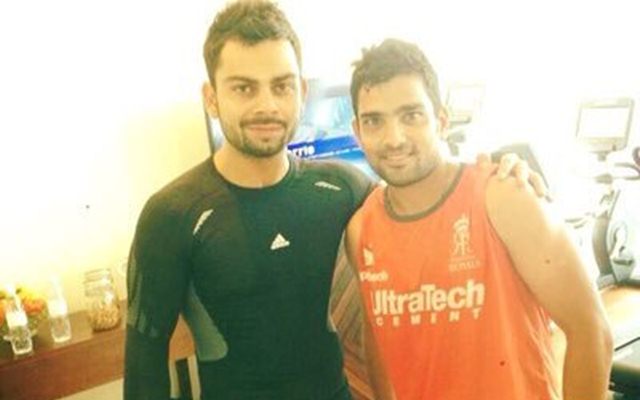 If you are an avid viewer of the Indian Premier League (IPL), the name of Dishant Yagnik might be familiar. The 34-year old left-handed wicket-keeper batsman has been a crucial member of Shilpa Shetty's Rajasthan Royals and Rajasthan's Ranji squad. Therefore, it can be easily understood that his decision of calling it quits to his career must have been a shock for skipper Pankaj Singh and the rest of the team.
But they can finally breathe a sigh of relief, as the man from Banswara has decided that the ongoing Ranji Trophy game against Jharkhand is not going to be his final game. Rajasthan has drawn their first game of this season against Jammu & Kashmir. Though the wicket-keeper batsman hasn't done much in that game, scoring just 29 runs, his contribution towards the betterment of Rajasthani cricket is immense.
In his career span of 46 first-class matches, he has scored 3998 runs with a healthy average of over 25. Dishant scored a well-constructed 34 in the match against Jharkhand and has understood that his team needs him at the moment. After hearing about his decision of not wearing the gloves again, skipper Pankaj Singh stated, "I respect his decision, but it would be good if he continues until the end of the season. Being an old friend, I have told him that, the rest is up to him."
Final decision to come after next match
Not just Pankaj, selectors Sanjay Vyas and Vinod Mathur also requested Yagnik to give his decision a second-thought, and his decision to dump his retirement plan is certainly a result of all those requests. "I have known all of them (the selectors and Pankaj), so when they requested me to hold it until the season end, it is difficult for me to not listen to them," Yagnik told to Sportstar.
However, he is giving himself a window of just one more match to make his final decision. Rajasthan's next match is against Kerala, which will be held at the Greenfield International Stadium in Thiruvananthapuram from 24th October. "Our next match is in Kerala, and the team will be in trouble if I am not there. I have decided to play that match. Let's see what happens after that," concluded Dishant Yagnik. It will now be interesting to see whether the experienced player puts a full stop to his career or if he continues until the end of the season.